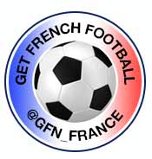 Our Transfer Window Promise
Just a quick message from all of us here at Get Football News France about how we are handling the coverage of the transfer window, and what our tweets mean. If you have any suggestions as to how we may improve our coverage on Twitter do not hesitate to tweet us!At the beginning of the transfer window we made a promise to all our followers. If we do not reference a source (e.g. The Times), we are 100% sure that what we are tweeting is absolutely reliable. With these type of tweets, if you follow our coverage closely, you will realise that we have not yet been wrong!
We shall, of course, continue to tweet like this. However, when we reference a source, (e.g. 'According to The Times') Get Football News France does not take any responsibility for the reliability of this source. We merely tweet it as we believe it may be of interest to our followers.
Now, a little explanation as to what some of the 'shorthand' in our tweets means:
'DONE DEAL': When one of our tweets has this at the beginning of it; it means we can confirm to you that the deal is 100% done and agreed subject to a medical. As some of you are aware, we have been breaking these before many major news providers (e.g. N'Diaye, Kadir, B.Samba, Debuchy and Raspentino all in the January window).
'CONTACT': This means that the club in question has approached either the player, agent or club that they are interested in, but this is usually just a bid or enquiry for a player, no advanced negotiations have occurred.
'CLOSE': This means that the player is in advanced negotiations with the club he is interested in moving to, or that just some loose ends have to be tied up for the deal to go through. This however does not mean that a deal is done. There is still scope for it to fall through.
'OFFICIAL': This is usually official confirmation from the club and player in question that a deal has been struck. Usually, this tweet is accompanied by a picture of the player holding the shirt of his new club. Generally, we will have confirmed the deal days beforehand.
'TRIAL', 'TRAINING' and 'LEAVING': These are all self-explanatory.