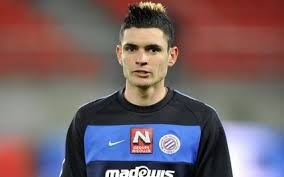 Remy Cabella: The Situation
The following article was written on the 30th May 2014 and has now been reiterated among various media outlets all week. The Remy Cabella situation has yet to alter significantly, with the possibility of the player being needed in France's World Cup squad more real than ever after Clement Grenier suffered a injury in training which is being treated as serious, talks are understandably hesitant from both Montpellier and Remy Cabella's camp. We are told that it is not the player himself who is pushing to wait, rather the advisers around him. They believe that if the player was to go to the World Cup, his stock would rise significantly and the player himself could secure a better deal. We take this opportunity to refresh readers with our exclusive reports from the 30th May, which remain widely accurate at the time of writing:
Get French Football News exclusively revealed that Hector Cabella, Montpellier and Newcastle United were due to meet this week and we have now told that they did in fact do so, with negotiations being described as 'promising'.
Montpellier's initial fee demands of €15m have been rejected by Newcastle and the two sides are working towards a deal worth €12m, including bonuses.
While discussions are now advanced between all three parties, we must stress that nothing is agreed, but that Remy Cabella has given the green light for negotiations to continue.
Atletico Madrid, Marseille and Borussia Dortmund remain interested in the player.