Nathan Staples, Adam White and Samuel Rooke sift through the midweek Ligue 1 action before highlighting what's to come this weekend in French football.
On Wednesday evening at the Parc des Princes, Neymar spent the...
Nathan Staples, Rich Allen and Eric Devin take a swing at the first weekend of Ligue 1 for 2018 and try not to lash out at each other.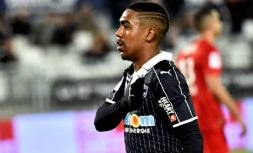 Goats are becoming a common sight in French football. Being labelled...
You could find a thousand different quotes all perfectly summing up...
Nathan Staples, Rich Allen and Peter Rutzler are back after the winter break to chat cup upsets, transfers and the return of Ligue 1 football.