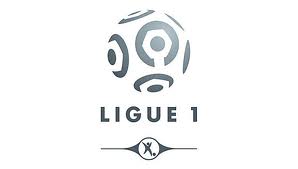 20:55: And now it is time for me to bid you all farewell after a thoroughly entertaining evening of French Football here at GFN_France. Until next time, Au Revoir!
20:48: FULL TIME SCORES: Evian 2 – 2 Montpellier, Sochaux 0 – 2 Lille, Rennes 2 – 0 Ajaccio, Reims 1 – 1 Guingamp.
20:47: Penalty Appeal: Dje Dje goes down in the Montpellier box, but the referee waves play on.
20:46: Scores remain as they were in all the other games, but Evian vs Montpellier is where the drama is happening…
20:45: Evian almost snatch a winner, but it is cleared off the line after the Montpellier 'keeper was well beaten! I should have been 3-2!
20:40 Red Card: Saka Tiene: Tiene, who had been subbed following an injury, is now bizarrely sent off by the referee for complaining about a free-kick decision from the bench!
20:37: Last 10: Into the last 10 minutes in all games now. Can Evian find a winner, or will Montpellier sneak one themselves?
20:32: GOAL: Evian 2 – 2 Montpellier. Evian complete the comeback with a second goal in as many minutes! This time Montpellier are to blame, with some poor defending allowing Sougou to convert a cross. Will they go for the winner?
20:30: GOAL: Evian 1 – 2 Montpellier. Evian are back in this game thanks to an inspired goal from Wass. He scored a stunning free-kick to give the home side some hope!
20:28: Sochaux have been much improved in this second half, but it looks like the damage was done by Lille in the first half. The score remains 0 – 2.
20:25: Tiene goes off for Montpellier after what seems like an injury to his left leg. He is replaced by Congre.
20:20: Chance for Evian to get back into the game! Berigaud, who had already missed a good chance, really should have scored, but Hilton blocks and the game remains 2 – 0 to Montpellier.
20:15: GOAL: Reims 1 – 1 Guingamp: Rennes equalise after De Preville scores a crucial goal. Guingamp had held the lead from the 2nd minute, but now they finally concede their advantage.
20:11: GOAL: Evian 0 – 2 Montpellier: Cabella doubles Montpellier's lead shortly after the break following some rather poor defending from the home side. Evian have a lot of work to do to salvage anything from this game.
20:10: Chance for Lille to kill off the game, but Pouplin gets down well to gather a shot from the edge of the box.
20:08: Nelson Oliveira looks to add to Rennes' lead, but his 25 yard striker is well saved by Ajaccio 'keeper Ochoa.
20:06: Sochaux fans look resigned to defeat. Lille fans making the only noise in an otherwise dead-quiet stadium.
20:05: A quiet start to the second half in all games, as the teams return from their 15 minute break.
20:01: Some team news: Sochaux have made the strange decision to substitute their captain at the break in the hope of getting back into the game.
20:00: We are back underway in all matches!
19:50: We have a goal in every game after a thrilling first 45 minutes. All games remain in the balance, but Ajaccio and Sochaux must surely score the next goal to have any chance of getting something out of today's games.
19:45: HALF TIME SCORES: Evian 0 – 1 Montpellier, Rennes 2 – 0 Ajaccio, Sochaux 0 – 2 Lille, Reims 0 – 1 Guingamp.
19:43: Evian have reacted well to going a goal down. They are exerting a good period of pressure on the Montpellier goal.
19:40: GOAL: Evian 0 – 1 Montpellier. Montano makes up for his earlier miss by bagging Montpellier's first goal. You can not say it has not been coming.
19:37: GOAL: Sochaux 0 – 2 Lille: Moments after his goal, Roux doubles Lille's lead! Poor marking from a corner allows the front man a free header, which he duly converts in clinical fashion. Ligue 1's bottom side in big trouble now.
19:35: GOAL: Sochaux 0 – 1 Lille: And as I say that, Lille take the lead! It's a brilliant goal as well. Kalou runs down the wing, draws the defender and then sets up Roux to smash it into the top corner.
19:30: Chances few and far between at the moment as all sides look to settle down after the frenetic starts to the Rennes and Guingamp games.
19:25: Chance for Sochaux! Lille 'keeper Enyeama makes a complete hash of a Sochaux corner, but luckily for the away side Mayuka's shot at goal is wayward.
19:22: Still goalless in 2 games as we approach the half hour mark. Montpellier certainly looking dangerous vs Evian, but the Sochaux – Lille game remains very tightly contested.
19:17: GOAL Rennes 2 – 0 Ajaccio: Crazy stuff as Kadir scores his second in as many minutes to put Rennes 2 – 0 up against Ajaccio. Kadir took that goal brilliantly – he took it on his chest and stuck it right into the keeper's left hand corner.
19:15 GOAL: Rennes 1 – 0 Ajaccio: Rennes take the lead through Kadir against Ajaccio. The home crowd are fully behind their team now
19:13: Reims are still to wake up vs Guingamp – the away side have not dropped the intensity after the opening goal and look firmly in control.
19:10: Sochaux vs Lille looks cagey at the moment, both sides trying to grab the initiative at this early stage.
19:05: GOAL: Reims 0 – 1 Guingamp: Yatabare opens the scoring fot Guingamp inside the first 5 minutes! The home team stunned by the underdogs.
19:03: A chance already for Montpelleir! Montano is through 1 on 1 and really should score, but finds row Z with his shot instead.
19:00 KICK OFF: We are underway in all games!
18:57: Guingamp team vs Reims: Assembé, Sankoh, Sorbon, Lemaitre, Kerbrat, Sankharé, Mathis, Giresse, Atik, Yatabare, Mandanne.
18:55: Reims team vs Guingamp: Agassa, Tacalfred, Mandi, Weber, Giombard, Devaux, Oniangue, Fortes, Préville, Charbonnier, Ayité.
18:52: Lille team vs Sochaux: Enyeama, Berla, Rozenhal, Souaré, Basa, Balmont, Gueye, Martin, Mavuba, Kalou, Roux.
18:48: Sochaux team news vs Lille: Pouplin, Corchia, Carlao, Roussillon, Zouma, Lopy, Roudet, Nogueira, Contout, Mayuka, Bakambu.
18:45: Ajaccio team vs Rennes: Ochoa, Zubar, Dielna, Bonnart, Andre, Pierazzi, Diarra, Mostefa, Cavalli, Lasne, Mutu.
18:42 Rennes team vs Ajaccio: Costil, M'Bengue, Kana-Blyik, Armand, Danze, Féret, Kadir, Makoun, Pajot, Pitroipa, Oliveira.
18:40 Montpellier team vs Evian: Jourdren, Hilton, Tiéné, El Kaoutari, Jebbour, Sanson, Stambouli, Cabella, Mounier, Bakar, Montano. 
18:33 Evian team vs Montpellier: Bertrand Laquait, Daniel Wass, Youssouf Sabaly, Cedric Mongongu, Jonathan Mensah, B. Dja Djé Djé, D. Koné, Cédric Barbosa, Olivier Sorlin, Kevin Berigaud, Nicolas Benezet.
18:30 Welcome one and all to another Ligue 1 live commentary. We have 4 games this evening: Evian – Montpellier, Rennes – Ajaccio, Sochaux – Lille and Reims – Guingamp. It promises to be an exciting day of French football!