Nene has finally made his decision. The PSG man will sign for Qatari's Al-Gharafa on an 18 month deal. PSG will let him go for free and Nene will earn a staggering €6.75m for the duration of his contract.
The Brazilian winger has been at the centre of the biggest transfer saga of this January window so far; but all is now resolved. Having told the world of his dilemma: to go to Qatar for money or sign for Santos for the football and to be closer to his family; he chose the former option. Without a doubt, the world's media will tomorrow be giving the Brazilian plenty of abuse for his decision.
From a PSG perspective, one would assume the fans are happy to see the player move on. They certainly showed their appreciation for his services to the club, when, this evening, there was a minute's applause for him in PSG's Ligue 1 game against Ajaccio. One must not forget that he completed two very successful seasons with Les Parisiens previously and was an integral part of the side's transition from underachievers to a major force in world football.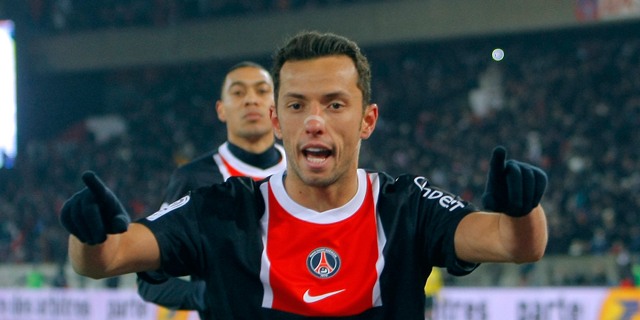 It was Nene's agent, Gilvan Costa, who broke the news that Nene had come to a decision today: It is done. He is going to Al-Gharafa in Qatar. We informed Santos of his decision this afternoon. The player was undecided but eventually he chose. PSG made this transfer fairly easy as the owners are currently over there. Financially, Nene was in a good position in Paris and that will remain so in Qatar. He thought he was going back to Brazil, but something changed. Now he will start a new life'.