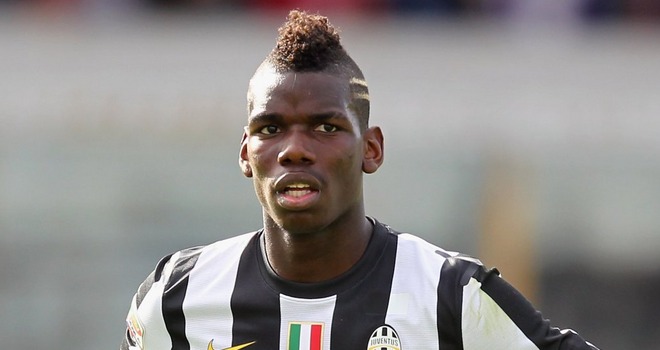 Paul Pogba: Too early to be in the French national team?
In France's two most recent World Cup Qualifiers they drew 0-0 with Georgia before beating Belarus 4-2. Both matches were away and there is clearly a discrepancy in the number of goals in each match. Manager Didier Deschamps made a number of changes between the two matches but perhaps one of the most important was the return of Paul Pogba. The Juventus youngster had been suspended for the Georgia match but he came back into the side in the place of fellow talented youngster Joshua Guilavogui.
At 20 years old Pogba and Monaco's newest recruit Geoffrey Kondogbia are the youngest players in the current squad and aside from the Juventus prodigy, no player in the starting XI against Belarus was below the age of 26. Pogba made his debut for the French side earlier this year but he now seems to have become first choice for Deschamps. Perhaps this has been influenced by his seemingly increasing importance to Antonio Conte at Juventus where he started 18 games last season and three already this term. Of course the injury to Claudio Marchisio has helped him so far this season but he has been a more than able deputy.
It is understandable therefore that concerns are arising that Pogba has been thrown into the limelight too early in his career. Admittedly he has made his international debut before the likes of Michel Platini, Zinedine Zidane, Thierry Henry and Deschamps himself but perhaps there is a good reason for that.
Aside from Newcastle's Yohan Cabaye there is probably no better midfield playmaker for France than Pogba currently. Yoann Gourcuff is inconsistent whilst the likes of Moussa Sissoko, Blaise Matuidi and Etienne Capoue are better alongside a player like Pogba. Mathieu Valbuena and Samir Nasri are both much better when utilised further forward and whilst no-one is doubting Pogba's ability perhaps it is necessity that has seen his ascension.
If that is the case, and he is in good form then it makes perfect sense to bed him early and get him settled. Far better that than to experiment for a year and then chuck him when it comes to the World Cup. Should France qualify for next year's finals in Brazil then they can take solace in the fact that Pogba will already have a year of international football under his belt.
The other thing is that this is an exciting time for French football, there a number of promising young talents coming through and eventually they are going to need to make their debuts. Pogba is just one of a whole host of players aged 22 or under to have already made their debuts and with some of the squad the wrong side of 30 what is wrong with that? It is better to give these player real exposure rather than to protect them from the harshness of international football.
Pogba hasn't disappointed so far and he looked very tidy during the win in Belarus. The abandonment of Deschamps preference to play with two strikers was also refreshing and it clearly took a bit of the pressure off Pogba to have Valbuena just in front of him. Whether this was a reaction to his team's dismal display in Georgia or because he thought his midfield needed more beef is unclear but France did look a lot more potent lining up in a 4-2-3-1 formation. Barring a couple of adjustments that could be the XI that starts in Brazil next year (should they qualify) and Pogba rightly deserves to be at the heart of that midfield.
Peter Sharland, Get French Football News