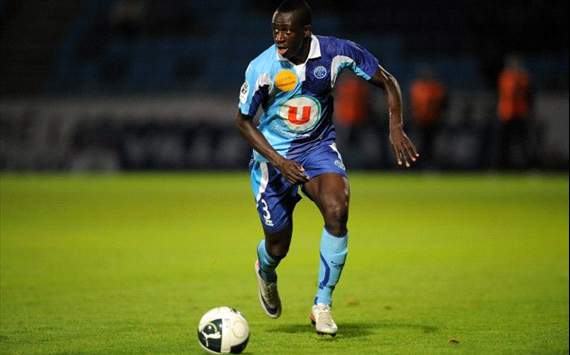 Transfer Update: Benjamin Mendy
Another of Le Havre's talented youngsters looks set to be on the move. Keep track of all the updates on his future here:
Tuesday 9th July 2013: 
Mendy has now officially signed for Marseille. It is said to be a four year deal and Marseille have paid an estimated €4Million for him including bonuses.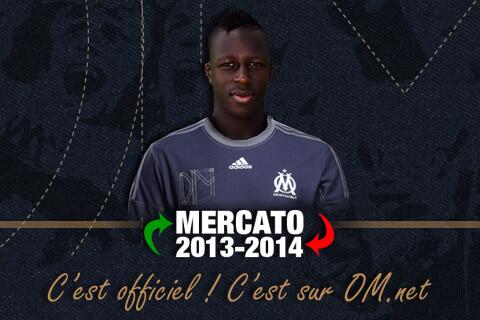 Monday 8th July 2013:
Le Havre's president Louvel announced that despite the player's wish to go to Marseille, there is actually no agreement between Le Havre and Marseille, but only Le Havre and Sunderland:
"We have an agreement with Sunderland, but not with Marseille. There are no offers at the moment. Nothing has materialised.
"Marseille's offer should not be lower than that of Sunderland's. Everything will depend on Marseille's proposal. I have nothing against OM and I have a very good relationship with Vincent Labrune. About the price, I have a confidentiality agreement with the English club, so I cannot tell you anything. But what is certain is that Marseille's offer should not be below that of Sunderland."
Louvel also confirmed that despite the player having a medical at Marseille, it does not necessarily mean that a move will happen:
"It does not shock me that he goes to visit Marseille. That sounds very normal for him to make his choice. But he knows that, to seal a deal with a club, you have to have the green light from Le Havre. And I repeat that we do not negotiate below what Sunderland have offered."
Sunday 7th July 2013:
Benjamin Mendy does look set to be heading to Marseille and has trained with the French side today. A move looks pretty much definite now as he has now passed his medical with the club. Here is a picture of him training with Marseille today: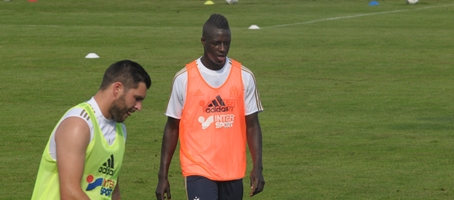 La Provence are now reporting that the player is likely to snub a move with Sunderland and instead move to Marseille. They are claiming that this could be a done deal as early as today. We are unable to confirm this, but a supposed move to Sunderland does appear to have broken down for the moment.
Thursday 4th July 2013:
Nothing was signed yesterday between Benjamin Mendy and Sunderland, but there are more talks today.
Wednesday 3rd July 2013:
We have been told by the ever reliable @Nizar_Hanini that Benjamin Mendy is currently in Sunderland to look around the training facilities there ahead of a possible move. It is suggested that he will have a medical later this week although this is unconfirmed by us. Expect more movement on this one shortly.
Saturday 29th June 2013:
According to Ignazio Genaurdi, Benjamin Mendy's entourage met with inter Milan representatives on Thursday.
Benjamin Mendy has given the press an update as to where the negotiations are heading:
'Nothing is done with any club. Sunderland is one of the clubs we are negotiating with, Lyon as well. Cardiff are there, but nothing has moved with them.' 
Thursday 27th June 2013:
Two clubs (Sunderland and Le Havre) have agreed a fee for the player. As confirmed by the player's interview with Mercato 365, however, Mendy himself is yet to complete personal terms with Sunderland and so the move is by no means complete as yet.
Le Havre's President: 'Today, the only club we have an agreement with is Sunderland. It is up to Benjamin to reach an agreement with them. We were very close to an agreement with Lyon, but that did not happen, you never know.'
Benjamin Mendy has proclaimed on Twitter that 'Allah will guide me.'
Wednesday 26th June 2013:
Sky Sports announced that they understood that Sunderland and Le Havre had agreed a fee over Benjamin Mendy and are now set to hold talks with the player
Tuesday 25th June 2013:
Benjamin Mendy himself openly stated his desire to move away from his Ligue 2 club, with England being his preferred destination:
"I have always dreamt of playing in England so I am happy to be linked with English clubs. I know it is a big step to go there straight away, but if you want to progress in Europe you need to play at the top level."
Le Havre's president Jean Pierre Louvel also confirmed that the player could be moving across the channel:
"He is most likely to go and play in England."
Sunderland and Lyon have both made enquiries regarding the player's availability, but whether any further contact has taken place is unknown.
Spurs and Cardiff City have also been linked with the player, but we understand that no contact has been made as yet and despite reports, Arsenal have not made a bid for the player.