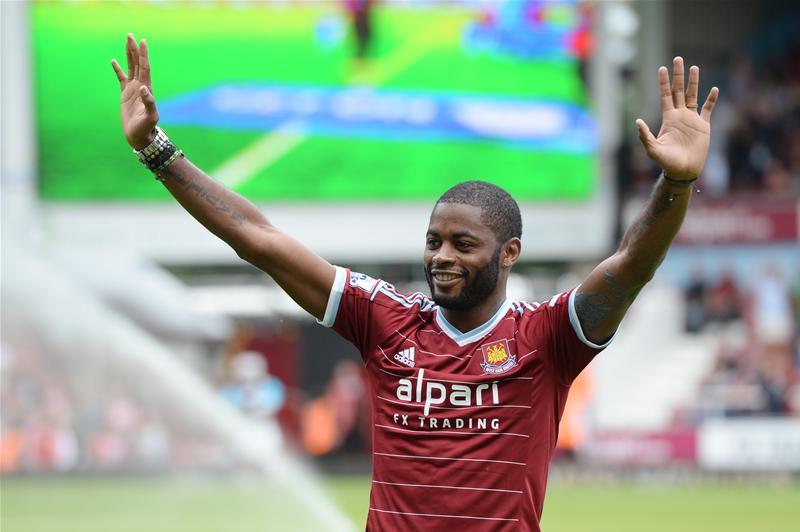 Alex Song admits he wanted Arsenal return in L'Équipe interview
West Ham loanee Alex Song has admitted in an interview with L'Equipe that he wanted to rejoin Arsenal last summer but that they didn't want him to. Read excerpts from the interview below.
On facing Arsenal today…
"Arsenal, is my family. I will see the people that I know well again. It is the club that grew me up. I arrived there at the age of 17. It will be quite a special match, notably because I will be playing against Arsène. It will be the first time. He educated me, he always defended me when things were going badly. But we must win. Because, if they do, they move ahead of us."
On why he left Arsenal in 2012…
"I stayed for a long time, but didn't win anything. Each year, we lost our best players: Cesc, Robin, Samir… If the club had kept everyone, Arsenal would have been the champion (Premier League). Then, I had the option to go to Barca. You don't turn that down. The saying goes that the train only comes once."
On his lack of playing time at Barca…
"I knew that it wasn't going to be easy. I arrived into the best team in the world. But I didn't think I would play so little. I said to myself, in 50 games, if I played 20, 25 that would be good. It didn't go like I wanted it to. I just wasn't part of the manager's choice. It was difficult." 

Was Barca a mistake?
"No. I learnt a lot. I am a much more mature player. Without being disrespectful to La Liga, the training sessions at Barca are of a higher level than the matches. You're playing everyday against Messi, Xavi, Sanchez, Fabregas…"
On why he didn't return to Arsenal last summer…
"I would have liked to come back, but they didn't want me. That's life. I'm not mad at them. Cesc also wanted to come back to Arsenal, who did not want activate their buy-back clause. It was surprising. When I see what he is doing at Chelsea. He is even better than before!"
On his transfer to West Ham…
"I could have played Champions League in Italy, with Napoli or Roma, in Turkey. I could have played in France too, with Marseille. But my priority was to return to England. For me as well as my family. We like it here. I have found a club that I didn't know very well but where things are going quite well."
On the club's style of play…
"I try and bring what I can. I do not know how to play in a team where the balls go over my head. I told the coach (Allardyce): "If you're bringing me here to play kick and rush football, then I'm not joining!" He reassured me, I said ok."
On his future…
"Yes! (I want Champions League football) But not at Barcelona. My future will be in England."