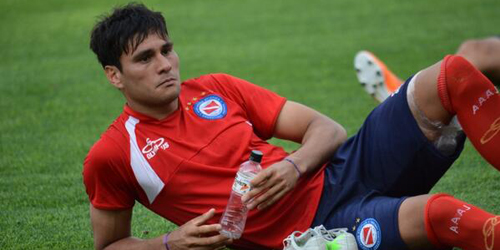 FC Metz sign defender Palomino
Earlier today, FC Metz announced a trio of new signings. The signing of the three new players, defenders Jonathan Rivierez and Jose Luis Palomino and striker Juan Manuel Falcon, is a sign of newly promoted Metz's plans to maintain their place in Ligue 1 in the 2014/15 season.
Jose Luis Palomino, 24 years old, is a central defender who has spent all of his professional career in Argentina. His first move abroad is to come to France, joining Metz in their quest to avoid relegation back to Ligue 2. With his lack of foreign experience, the signing is a risk, but one that could pay off.
Club president Serin said that 'Palomino is a powerful, left-footed player who was wanted by Benfica in Portugal two years ago.'