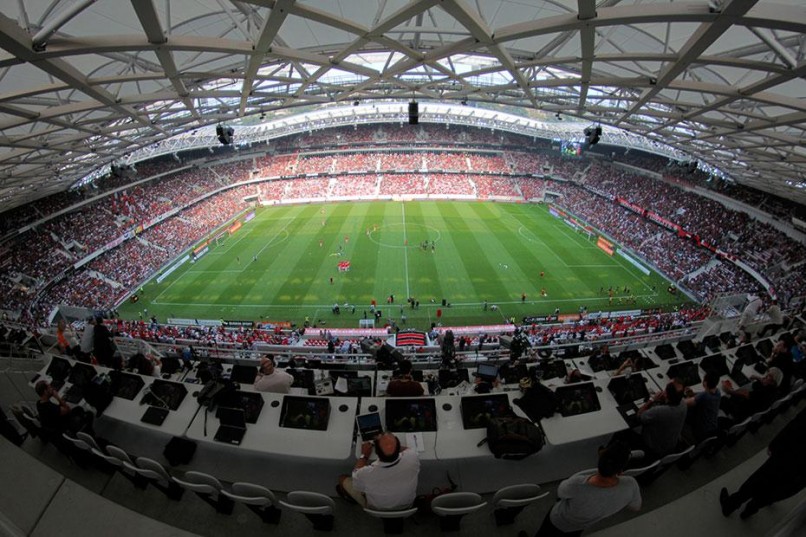 France the biggest exporter in European football
The latest publication by the Professional Footballers Observatory (PFO) today has shown that in 2014 France has the most amount of expatraited players playing in the biggest leagues in Europe. 
The PFO, who have published statistics on the amount of foreign players coming from and playing in Europe's 'Top Five' leagues, and also tracks the amount of expatriated players from countries all around the world.
This year has seen more emigrants than ever from the French system to England, Italy, Spain and Germany. Since 2009 the number of French players growing up in France and moving to these countries has risen by 15%, and this year it has reached an all time high of 113, one more than traditional leader Brasil.
Although the South American footballing superpower still has the highest total of exported players in Europe (471 to be exact), France passed Serbia (211) and Argentina (195) last year (also finishing one ahead of Argentina in this year's figures), and remains one of the countries with the most amount of exported players in the world.
At the same time Ligue 1 remains the 'Top Five' league with the least amount of foreign players. In 2014 the PFO concluded that 31.6% of players in Ligue 1 were of foreign descent; this is over 7% less than the next lowest La Liga (38.9%) and over 25% less than in England (59.3%). As a matter of fact, Ligue 1 has seen it's foreign numbers decrease since the records began in 2009.
"The figures show France's ability to grow young talent" commented Raffaele Poli, Chairman of the PFO "French players have a good technical background as well as performance on the pitch". The French Football Federation's Technical Director François Blaquart added that "it's not a new phenomenon, we've been noticing this trend for the last eight to ten years…it reflects the good condition of our youth programme".
K.G.