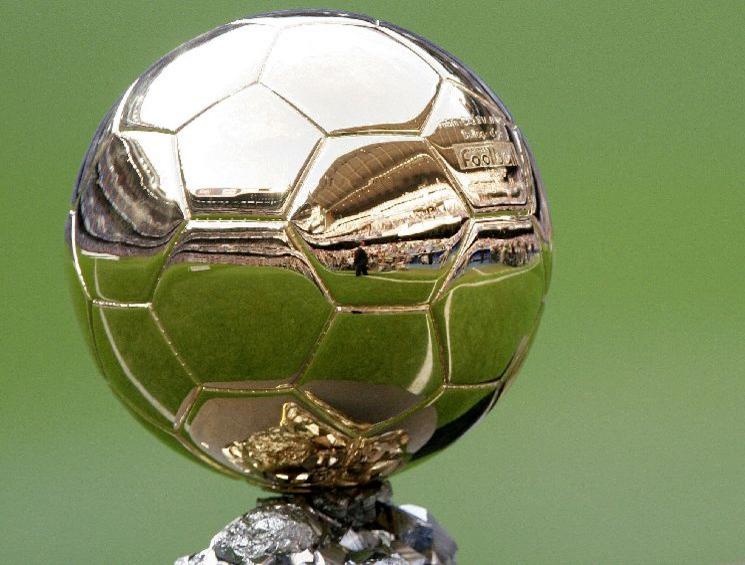 FRIDAY FEATURE: Reaction to the Ballon d'Or Shortlist
The Ballon D'or list was released this week, with two Frenchman being considered for the award, but with just one player currently playing in Ligue 1 on the shortlist. Did those chosen deserve to be considered? Has anyone been unfairly left out? Could any of them actually win it?
Starting with the French nominees, Real Madrid's Karim Benzema made the cut along with Juventus' young midfielder Paul Pogba, and it's hard to argue against their inclusion. Benzema had a very good year, his usual critics will say he doesn't score enough and doesn't do enough for the national team but he was a key component to the Real team that managed to finally win their tenth Champions League crown last season.
He is a good finisher but he also understands that that comes secondary when you play alongside someone like Cristiano Ronaldo, who will get 40 plus goals a season, so you need to help facilitate that. He scored 28 goals for Madrid last season, a good tally but even more impressive is his 16 assists, which is a terrific return for a forward and shows how much he contributes to one of the best teams in Europe.
Paul Pogba also deserves a nod for his fantastic rise to stardom over the past year with both club and country. He's been in great form: scoring 12 goals last season and creating 10 for others shows just how versatile he is as a midfielder. On his day, he can be the difference between two otherwise similar sides. He can be a little rash at times with his temperament, but that will soften with age, and he undoubtedly has the ability to get even better in the years to come.
He's also the only representative from Serie A, which shows just how far he has come to be considered as the best player in that league. He showed the world his qualities in the World Cup, playing a crucial part in Les Bleus' run to the quarter finals, where they were beaten by eventual winners Germany.
The only player still in Ligue 1 to make the list was Zlatan Ibrahimovic, and it's easy to see why he is being considered. Last season, the Swedish international managed 50 goals in 56 games, managing 14 assists and a shot accuracy of almost 50%. Many feel that the PSG man is getting better with age and the stats are backing that up. He's scoring more than ever and he's become much less petulant whilst remaining consistent throughout the season.
He's grabbed the headlines with some spectacular finishes and there is no doubt that he's in the upper echelons of modern footballers; he can dominate a game on his day. He might not win the award but he must fancy his chances of finishing highly, as he'll be a popular protest vote for those not wanting to choose Cristiano Ronaldo or Lionel Messi and he may come closest to dethroning the top two.
Last of all, it is probably fair to consider James Rodriguez, who spent the whole of last season at Ligue 1 side Monaco, as representing French football. James had a solid if unspectacular season at Monaco, helping them to a second place finish behind PSG, but would have been chosen largely based on his performance at the World Cup. He finished with the Golden Boot, as part of a Colombian team which caught the eye despite the absence of James' then team mate Falcao.
As for people who should have made the list, the lack of defenders should have been rectified by the inclusion of Thiago Silva, who had another excellent season. He has a terrific discipline record, he's a threat in the opponents box and is easily in the conversation for the best defender in the world. The only reason he might have been omitted might have been injuries reducing his number of appearances, but he should certainly feel hard done by after his exclusion.
Looking at French players that missed out, you could make an argument that both Frank Ribery and Hugo Lloris can feel a little aggrieved. Ribery would have probably made it had he not been injured but his stats are very impressive, 20 goals and 17 assists in 48 games is a great return. However, missing out on the World Cup may have cost him in terms of making the shortlist. Lloris was amongst the best goalkeepers in the world last season, arguably the best in the Premier League for an above-average team, but Tottenham might not have the profile worthy enough for him to be considered.
To conclude, it is possible to make arguments for the inclusion of other French or Ligue 1 players, with Thiago Silva probably being the strongest, but there are probably more controversial absentees in world football. Luis Suarez is probably the biggest, and would certainly be on the list based on footballing ability, but it appears his bite in Brazil ruined any chances he had. Whilst it is highly unlikely that any of the candidates will challenge the likes of Messi and Ronaldo, it is certainly pleased to see French Football represented at the highest level.
N.S.