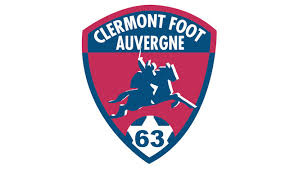 Helena Costa has "no regrets" after walking out on Clermont
Former Clermont manager Helena Costa has told Canal +'s Enquetes de Foot programme that she has absolutely no regrets for walking out on the Ligue 2 club where she was set to become the first female manager in men's French professional football. 
She had the following to say:
"Regrets? No, nothing. I am 100% sure that I made the right decisions."
On the period during which she was the club's manager:
"I felt my telephone was going crazy, and I was going a little crazy as well. For four full days after the appointment, day and night, my phone did not stop. I was getting calls from everywhere, Colombia, Brazil, Japan. You wouldn't imagine the amount of people that called me. I just wanted to start working, not deal with the media."
On Canal + pundit Pierre Menes asking her a question during an episode of Canal Foot Club about whether there was a Mr Costa in her life:
"You get used to it, at the beginning you are looked like a different person. You are not surprised by those sorts of questions."
She then quit the club a month later following a terrible relationship with Clermont's Sporting Director Olivier Chavignon. 
On why she left: 
"If you ideas are not the ideas of the project. You are not the correct person or someone is not in the correct position. I made the decision by myself. Considering the reality of the situation and the work that I wanted to do I just decided… and I don't regret one thing."

Football agent Sonia Souid, who widely criticised Helena Costa for leaving the club, having been the person to convince Clermont's President to do the deal to bring in Costa in the first place told reporters from the Enquetes de Foot programme the following:
"If I was given an opportunity and I had issues with the President, the Sporting Director or the players I would not give up so easily. I would at least try to make it work because it was abbot like she abandoned her future before having started. She's somebody very proud and maybe she was scared of something."