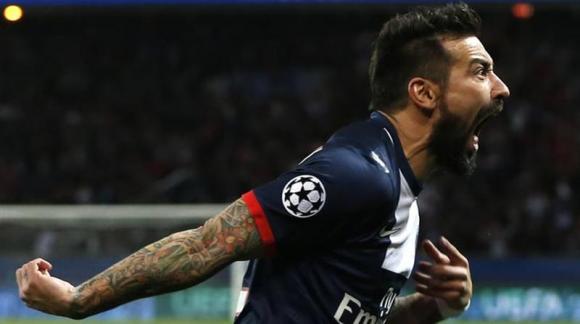 Inter Milan in unsuccessful, preliminary talks with PSG for Lavezzi
Inter Milan failed by all accounts during their lunch with PSG representatives yesterday in Marrakech in their initial attempts to sign Ezequiel Lavezzi.
Large sections of the French media believe that the Argentinian will now not be leaving PSG until the summer.
Inter Milan were unable to offer the amount required to even make PSG interested, who will not be agreeing to any loan deals for Lavezzi.
If PSG can look to bring somebody in, then a deal could happen. But it is very much a case of one in and then one out if anything next month. 
One thing is certain, there will be no movement for Lavezzi for at least the next ten days.
He is expected to return to Paris imminently where he will start training again on January 2nd.
[PHOTO: Reuters]