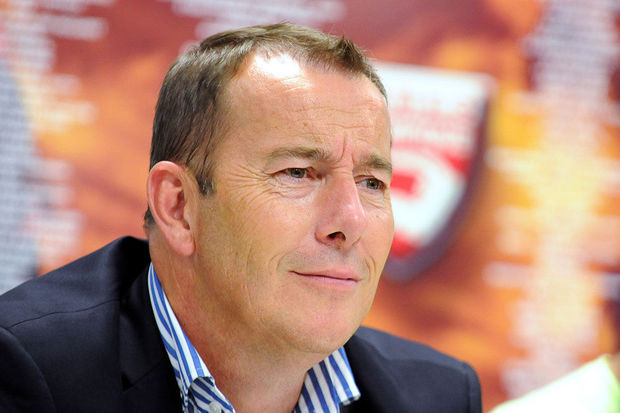 Ligue 2 Match Fixing Scandal Unearthed
Scandal has gripped the world of French football today, a mere few hours before 'Les Blues' kick off their final game of 2014 against Sweden.
This (Tuesday) morning Caen president Jean-François Fortin has been arrested by French authorities over allegations that his side fixed their match against Nîmes on the second last match week of the Ligue 2 calendar last season. Nîmes Olympique President Jean-Marc Conrad has also been arrested and both men are set to be questioned about the incident.
The game in question involved the Breton and Languedoc clubs on Tuesday 13th May of this year, in which a Mathieu Duhamel goal twenty minutes in gave Caen (the home side on the day) the lead, before Samir Benmeziane equalised just after the half-hour mark, and that's how the game stayed until the final whistle. The re-fixed game (after bad weather prevented Caen from travelling South originally) was a damp affair in the second half, with suspiciously neither team looking to get forward after an explosive first half.
The result had a big impact at the top and bottom of the table, giving Caen the point they needed to virtually secure promotion to the top tier, while a crucial away point at a leading side saw Nîmes avoid a final day relegation battle. This gives this incident a far more serious tone given the situation, and should it found to be true opens the door for 4th placed Nancy (who missed out on promotion) and 18th placed Châteauroux to launch appeals given the circumstances.
That's not the only game that 'Les crocodiles' have been accused of tampering with though, games against Dijon (a 5-1 loss on April 25th) in which Nîmes put up little resistance for a team on the brink of relegation, and a shock win against Angers (May 6th) in which two of Olympique's goals were later labelled 'suspicious' have also come up for dispute. 
In both cases the post-match interviews have proven interesting to listen back to. For their 5-1 loss Nîmes boss René Marsiglia said "It's a collective disappointment. It is even too big to be true", while Angers boss commented after their 3-2 loss that day saying "I am extremely disappointed in the behavior of the team. I have no explanation."
It would also have lasting consequences on the clubs involved given the sanctions likely to be employed by not just the French Football Federation but also governing bodies UEFA and FIFA, who have made an intense effort lately to clamp down on match fixing. Both governing bodies have already shown that they are not afraid to hand out serious sanctions on teams that are found to be tampering with games (The infamous recent case of the demotion of Juventus, Lazio and Fiorentina to the Serie B in 2006).
Earlier today the LFP (French Professional League's governing body) called a press conference, where President Frédéric Thiriez has said "The issue would be hugely serious if found to be true. Corruption is a mortal poison for sport in general, but football in particular. What's the point of us being here is fans can't have confidence in the sincerity of results any longer?"
More undoubtedly to follow in this breaking story. 
K.G.