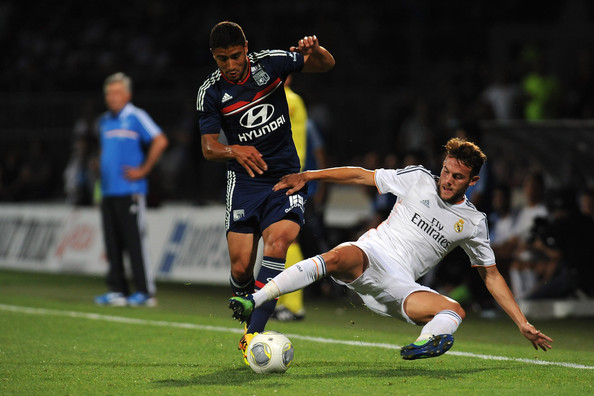 Lyon reject Angers' loan approach for Fekir
Ligue 1 side Lyon have rejected an approach from Ligue 2 side Angers SCO for the loan of Nabil Fekir. The attacking midfielder played 11 games for Lyon last season in Ligue 1, and probably could do with a move away for more playing time.
However, for one reason or another, Lyon have rejected the approach from Ligue 2 side Angers. Whether or not they are waiting for another loan offer, or just simply want to keep him for the 2014/15 season, is yet to be seen.
[PHOTO: Zimbio]