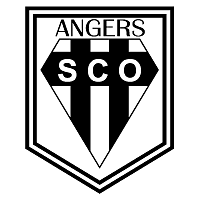 Sofiane Boufal a wanted man
Angers' exciting attacking prospect Sofiane Boufal is in talks with numerous clubs, a member of the Ligue 2 side's board, Olivier Pickeu, has confirmed to La Marseillaise.
Pickeu had the following to say on Marseille's interest and the player's current situation:
"Sofiane is interesting numerous clubs and Marseille is one of them. Jean Philippe Durand has been here several times to watch him. For the moment, there is nothing formal. I have not spoken to President Labrune about it. We were in Marseille recently because we had been invited to the Velodrome to watch France vs Sweden. Sadly, this was during a difficult period for Marseille. We did not have the opportunity to talk to Vincent about Sofiane." 
"I have begun discussions with several clubs, notably ones abroad. We have even received a big offer from one of them."
Pickeu also confirmed that if they did sell the player next month a condition would be that he would have to remain at Angers on loan until the end of the season.