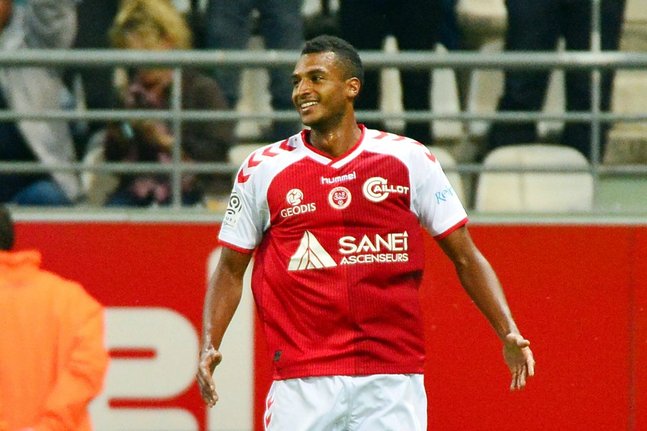 SUNDAY SPECIAL: David N'Gog: A shot at redemption
A laughing stock at Liverpool, signs of life in Bolton but pushed to the wayside by Swansea, David N'Gog had an incredibly eventful career in England. Many still hear his name and chuckle with derision, he will be pretty much remembered as a player that nobody really wanted because he was always attached with that stigma of being a failure on Merseyside. However, with his return to France with Stade de Reims, he has a chance to revive his career and redeem all of his past failings.
His career began with Paris Saint-Germain back in 2007, where he made 25 appearances over two years before signing with Rafa Benitez's Liverpool. The Spaniard hailed his scouting team at the time for finding such a talented player like N'Gog on the cheap and he felt he would become a big part of the club in the following years.
The first year on Merseyside was promising for the youngster, making a surprising 19 appearances whilst scoring three goals. It wasn't a spectacular start to his Anfield career but he was thrown into the deep end somewhat and did show some signs of serious potential during his performances. He was even more involved in his second season, playing 37 times in all competitions which was mainly due to an injury to Fernando Torres but scored only eight times. It was a sideways step, he'd not really improved from his first season and his form, combined with his increased regularity in the starting side, was met with aggravated murmurs from the crowd and jibes from opponents.
In his final season with Liverpool, the Frenchman needed to show some development and he failed to do so, managing to equal his total from the previous year whilst playing a game more. It was a bit of a shame that he could never quite handle the step-up and he was thrown into the fire a little quicker than expected but at the same time, he was given plenty of opportunities to show what he could do.
In August 2011, N'Gog joined Bolton Wanderers for £4 million and went straight into a side that would be fighting for relegation. He played 33 times in the league that season but yet again he'd failed to lace up his shooting boots, scoring just three times as the club dropped into the Championship. It could be argued he was thrown into a pressurised situation where he had to find goals but again, Bolton weren't seen as a poor team before the season and he seemed to only add to the problems they had already accumulated before his arrival.
In his first year in the Championship, N'Gog finally showed a glimpse of what he could do. He scored eight times in 31 league appearances but on this occasion he looked a stronger player, adding to the club's overall play and finishing the season as if he could be a key player for the club's possible promotion bid next year. However, that failed to materialise as he sunk back into his old form, scoring just three in 17 games as Bolton began to struggle maintaining any challenge for promotion.
Then came the surprising move as in January 2014, he signed with Swansea City until the end of the season for an undisclosed fee. It almost came out of nowhere but N'Gog didn't mind, it was his final chance to show England what he could do in the top tier and reignite his career. While his intentions might have been good, it was another disastrous stint for the Frenchman. He managed just three appearances for the Swans before becoming a free agent. The change of manager mid-season didn't help, as did the fact he was never really given the chance to shine, but many argued at the time that he did not possess sufficient quality to merit an important place in Swansea's setup.
N'Gog decided this summer to return to France, signing a two-year deal with Stade de Reims who will be delighted to have brought in an established striker on a free transfer who can hopefully turn aid them to improve an otherwise pitiful goalscoring record. At 25, N'Gog still has plenty of time to carve out a good career and it might well have started this past weekend: with his first start for SDR he managed to score in a 2-0 victory of Toulouse. That one goal could give him the world of confidence to go on his path to redemption back in his home country with a side that could really do with finding another gem that everybody else in the market had seemingly given up on.
David N'Gog will hope to emulate the fairytale that form Arsenal striker Jeremie Aliadiere underwent in Lorient, rediscovering his form in a massive way. Whilst the former Middlesborough man might be more talented and showed that more often than N'Gog before his return to France, it is not unfathomable that the change of scenery and the added confidence of feeling valued at a club could provide N'Gog with the right conditions to thrive.
After the promise he showed for various youth sides and the faith that such an established manager as Rafael Benitez clearly had in the youngster, this could finally be N'Gog's chance to live up to expectation and finally begin a career to be proud of. He was a laughing stock back in England, he now has the chance to become a cult hero back in his homeland.
Jean Luc Vasseur needs a hero, with Reims' two Gaetan's (Charbonnier & Courtet) and Nicolas de Preville lacking in confidence, the question is whether or not N'Gog is now mature enough to take on the responsibility of leading this side out of the relegation battle that they will likely face. 
N.S./C.S.