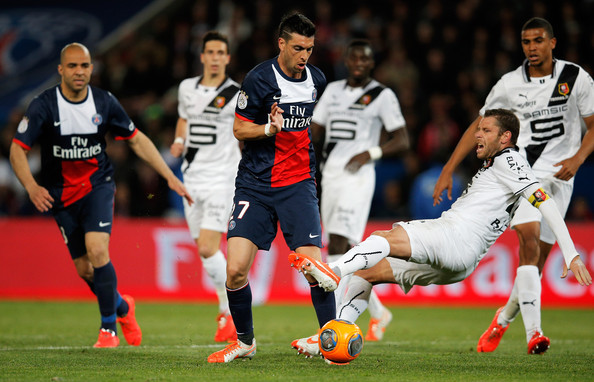 Sylvain Armand: "A successful start to the season"
Get French Football News exclusively publishes an interview with Rennes central defender Sylvain Armand to discuss his side's start to the season in partnership with our colleagues at Foot Express.
Sylvain, Rennes have recently beaten Caen 1-0, but it could have been better considering the context of the game…
We have come back from Mans with a win. It is a positive evening for us, even if we weren't necessarily at our best. We come back to Rennes with three points. To come back from two away fixtures with four points is interesting for us. For us it is a good result that serves as confirmation following the good point we won at St Étienne.
Toivonen got you out of jail with a penalty right at the end of the match which went on to cause a bit of confusion…
Yes… but I think that Caen deserved the red card, and that there was a definite penalty for us before that the referee didn't blow his whistle for. Whatever happened, it was not illogical for us to receive a penalty. What the referee decided in our favour for on those two occasions seems realistic overall. It certainly helped us, even if we struggled to play and create chances in front of the Caen goal. 
On a positive note at the beginning of this season, your goalscorer Ola Toivonen is already in good form with three goals…
Yes, we are happy for Ola, for the group, it gives us confidence. It shows that we know how go about our business as we have just taken four points out of a possible six without conceding a goal. It is the beginning of the season, but we've not had a bad amount of success at all. It was important to take seven points just before two big games that are coming up: Paris and Marseille. We will be able to be a little more calm and serene over the course of the next 15 days or so.
C.N. with Olivier Schwob of Foot Express
[PHOTO: Getty Images]