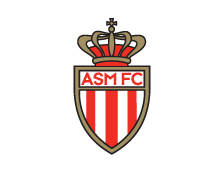 Vadim Vasilyev: "We are ambitious"
In an interview to L'Equipe, AS Monaco Vice President Vadim Vasilyev has insisted that the club remains ambitious despite the high profile summer departures. Read his full interview below.
Was the departure of Falcao already planned a year ago as the Spanish media suggested?
No. If he had left for Real Madrid, that could have lent to that theory, but that is not the case. That he was going to leave, one day, maybe but not after a season. That was not planned.
This departure worries your supporters and disappoints followers of Ligue 1.
I understand but that is football. If there is an offer and the player wants to leave… I am not happy that Falcao left, but when a player wants to leave, you shouldn't keep him. It is nonsensical. And then, look where our players left to: Real and Manchester United. We should be proud that our players are going there. I believe in our project but we are not at the level that those clubs are at. 
A year ago, with enough investment, didn't you think you could reach them?
Yes, but to be at their level is impossible, we knew that from the start. To build one of the biggest clubs in the world you need more than money and ambition: you need to be in a big town, to have a population around you, play in a big league… There are several elements there which just don't exist. But we can reach a very good European level and play a role in the Champions League. 
A year ago, you were buying world stars, now you're not really buying anyone. Can you explain this brutal change in strategy?
There is a change, but it is not brutal. If you look at the interviews from last year, I always said, after the signings of Moutinho, Falcao and James, we would make less big investments. Nobody believed us, they thought we would go ahead and buy Messi and Ronaldo. Okay, for you maybe, it was a little more sudden than what I said. Three elements have made us change strategy. First of all, Financial Fair Play. Some of the sanctions are merely reprimands but others can be painful: PSG and Manchester City have been hit by heavy sanctions: fines, transfer embargoes, salary caps… those are serious. The President told me: "I have already invested money and now I have to pay a price to play in the Champions League? It is out of the question." The second element is the fact that it is going to cost us €50m more than we expected to play in the league. That also comes from the President directly.
Isn't the Principality paying for half or that, €25m?
No! Thirdly, we thought that Monaco would make earnings much quicker. We thought that with the stars we signed, sponsors would come. I was counting on more sponsorships, but they did not come. When Falcao arrived, we spoke a lot about Monaco but the sponsors did not queue up. To make the do so, I think it will take time. You spend a lot, but for that to have an impact, you have to wait for years.
Was Falcao bored at Monaco and are you wondering if big players might not want to join in the future?
We cannot compare the atmosphere at the Stade Louis II to the stadium at Atletico Madrid where he played before, but it is getting better. We feel more passion, it is not an empty stadium and people must come to it because it is essential for our project. But Falcao never spoke to me about that. James neither.
Why didn't you make bigger efforts in terms of recruitment?
We spent over €20m on three players: Abdennour, Nardi and Bakayoko. After PSG, we have spent more than everyone else. For us, these twenty millions, we spent them on the French market, we are in France and we will act like that. Our change in politics has been notable, now, French players are our priority. Look at our last windows.
It seems like Mr Rybolovlev doesn't want to spend on Monaco anymore.
I understand your impression but I repeat: it is out of the question that he pays any FFP fine. He is ambitious and wants to do big things. But with the the things he has already done, the €50m fine and risks of fines in Europe- you have to understand. 
Has he thrown the towel in?
No, but we had to reshape the project. There were to possible roads to go down. The first was to spend a lot, that's what we did at the beginning. The second, now, is to build a project for the long haul. Yes, it takes longer, it is less glorious, we will be talked about less in the press, people will be worried, there are no longer stars and there is less glamour… but we believe in it. If we had continued down our first route, the club would have been in danger. Once you understand that you have to change something, you do it. There is no time to lose.
Has Mr Rybolovlev decided to stop investing in Monaco because he still hasn't obtained Monaco nationality?
That is a private matter of the President. I will not be making comments on his private life.
Everyone is wondering why is no longer at Monaco games.
He will be there on the 16th September for the first Champions League match against Leverkusen. It has always been planned like that in my diary.
Should we fear the withdrawal of Mr Rybolovlev?
The President chose Monaco… after that, who knows the future? I can only speak about now and the ambition is to continue.
Leonardo Jardim seems disappointed to have not have had the recruitment that he wanted.
We worked on several deals, but we couldn't do one. We weren't going to do "n'importe quoi". We did not want to lose out in terms of the ratio of quality and price that we wanted and our squad is sufficient. If you don't compare it to the one we had last season, it is still very good no? After that, of course it is difficult to change people's perceptions.
With all these departures, the changes and the bad start to the season, our your aims the same?
We are still ambitious. We started badly but we didn't throw money into the fire to try and make things better. We did not panic, we did not say to ourselves "We have to buy, we absolutely have to buy to be second." No, we believe in what we have done.