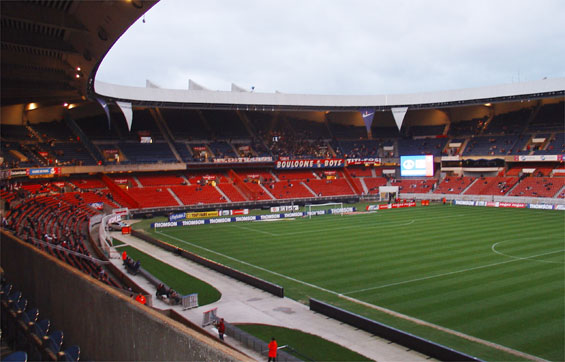 When two of the most influential French football, female football agents fight…
Twitter has already seemingly established itself as the leading form of social networking amongst the football community. Whether it's ex-Marseille midfielder Joey Barton giving his controversial opinions to (and often taking flak from) his 2.7 million followers, or footito.fr, an entire site dedicated to solely social media parody, there's always a story to be found.
The latest social media scandal has revolved around the women's game, and in particular the two leading female agents in the French women's football, Sonia Souid and Jen Mendelewitsch, with the pair trading blows in the social sphere.
Following the top-of-the-table clash between Olympique Lyonnais and Paris Saint Germain, Mendelewitsch's sister uploaded a picture of a conversation in which, from the match, the agent had said that French women's football was, for want of a better phrase, rubbish.
This was quickly jumped upon by Souid, telling Mendelewitsch 'you talk to much' and to stop 'vomiting' on the women's game in France. The pair continued the skirmish publicly, trading insults as others weighed in with their opinions.
Mendelewitch started questioning Souid's career and credibility as an agent, and in the end Souid finished calling her counterpart a 'disgrace of a woman.' adding 'spitting on women's football is small and inexcusable'.
The whole incident has blown up online, with L'Équipe amongst those picking up on the sensational story of the fight between the 'star' agents of women's football. 
So what has the fallout been, and what has it done for women's football? While it has highlighted the women's game after it's biggest match so far, it was for all the wrong reasons. It has also likely caused some considerable damage to the reputations of two of the most important female characters in the agents business.
It seems that despite so many forewarnings, players and administrators alike are still struggling to maintain professional standards on social media, which begs the question, do the FFF need to implement social media usage courses for all football professionals?
K.G.