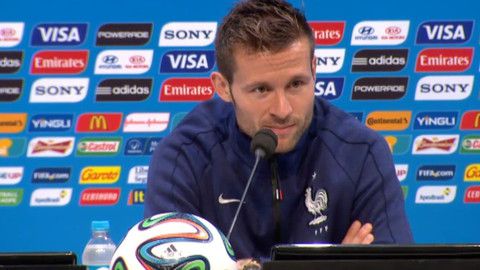 Yohan Cabaye not looking for January transfer from PSG
PSG midfielder Yohan Cabaye has quelled rumours that he was looking for a move away from the French Capital this January by saying that he will not put in a transfer request, even after his limited playing time in the PSG first team. Here is what the Frenchman had to say to Canal+:
'My future at PSG? This is a question that I do not yet ask myself, especially today. A return to England? Yes, I love England but it is not a surprise if I say that. But today I'm in Paris. It's not in my nature to give up and let go.
'My situation is what it is but you can count on me that I will give everything until the end. We'll see but I'm not in the mood of a transfer request in January because I'm not like that. In any case, I will give all that I can impose myself on this team. I am motivated to do just that.'
[PHOTO: Zimbio.com]