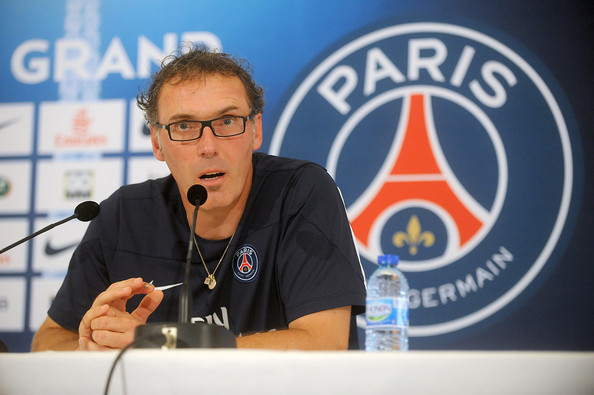 Zlatan Ibrahimovic out as Laurent Blanc prepares PSG to face "their masters"
PSG manager Laurent Blanc claimed that his side are set to face "their masters" tomorrow in their Champions League clash with Barcelona.
Les Parisiens will be without star striker Zlatan Ibrahimovic who has yet to recover from a heel injury after undergoing tests early this morning that indicated he was not ready.
Laurent Blanc was unable to confirm whether or not the Swede will be available to face AS Monaco this weekend. 
Blanc was a little enamoured during the conference, admitting "I like them (Barca) a lot. They have always been one of my favourite teams. They are sort of like our masters, they have been implementing this style of play for 30 or 40 years."