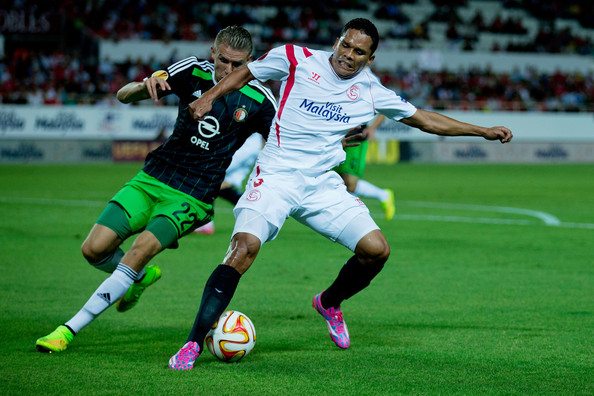 EXCLUSIVE: Monaco offered Carlos Bacca by a number of agents
GFFN can reveal that sources have confirmed that Sevilla's Carlos Bacca has been offered of to Ligue 1 side Monaco by a number of agents. It currently remains unclear whether Monaco will pursue the striker or not, but it seems most likely that they will not.
Monaco's business in this transfer market is most likely over, but since the €15.75m signing of Bernardo Silva, agents have offered Monaco multiple players in the hope that ASM might spend big again. If they do intend on doing anymore business, it will most likely be about securing certain youngsters.
[PHOTO: Zimbio.com]