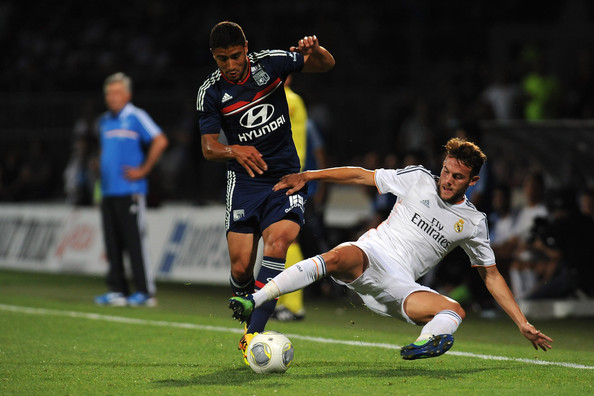 Nabil Fékir called up for Algeria
In a debate that has been ongoing for several months, it appears that Lyon's breakout attacking starlet Nabil Fékir has decided not to represent France and instead play for Algeria.
This follows multiple reports from Algerian media outlets and is also why Algeria boss Christian Gourcuff has called Fékir up for the international friendly matches that Algeria are scheduled to partake in at the end of the month, in a provisional 37 man list. 
According to Mamaar Djebbour, a famous Algerian sports journalist, Nabil Fékir has given the go ahead to Algeria for them to select him and has even signed a letter of engagement. 
GFFN stresses at this time that even though Fékir has been called up by the Algeria squad, it would be unwise to claim that he has snubbed France yet until an official announcement is made. This follows a similar incident involving Mario Lemina and Gabon, where the Marseille man received a call up but rejected it, leaving the France door open.