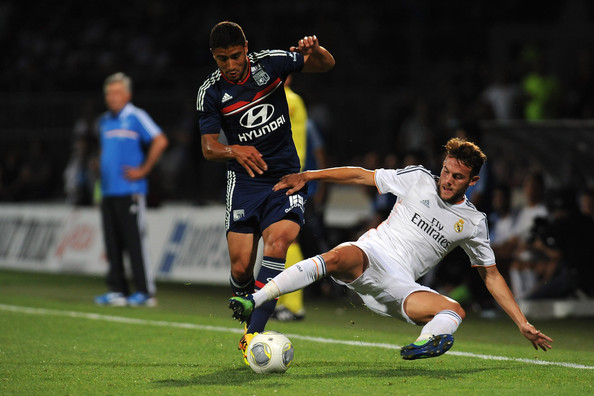 Nabil Fékir has decided to play for France
After claims on Friday night that Lyon's young attacker Nabil Fékir had decided to represent Algeria instead of France after receiving a call up from the former national team, the player has now decided to play for Les Bleus when and if he is called up.
Algeria manager Christian Gourcuff spoke to Fékir on Friday and there was believed to be an agreement from the Lyon youngster to play for Algeria.
However, over the 48 hours that followed, Fékir changed his mind, informing Lyon Director Bernard Lacombe on Sunday that he had decided to reject the Algeria call up in order to represent France in the event of being selected. 
Fékir shone as Lyon beat Montpellier 5-1 last night, with two goals and winning one penalty.