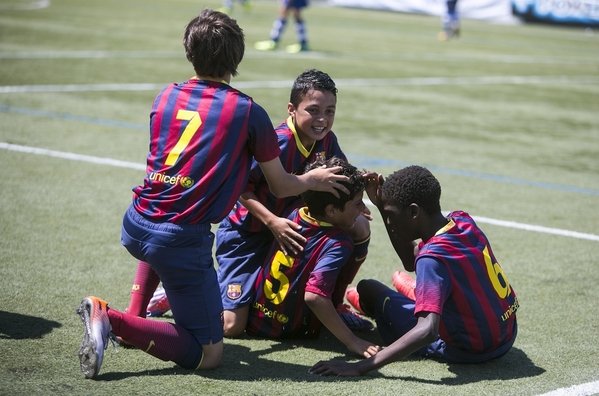 PSG and Lyon after Barcelona youngster
According to Spanish media outlet Mundo Deportivo, Ligue 1 sides PSG and Lyon are interested in signing a bright young star who currently plays with FC Barcelona. It is 12 year old Kais Ruiz who has been linked with a move to France.
Ruiz has a previous history of playing in France, with Lyon themselves, but Mundo Deportivo suggest that Ruiz's parents are more in favour of a move to PSG and the French capital.
[PHOTO: FCF]