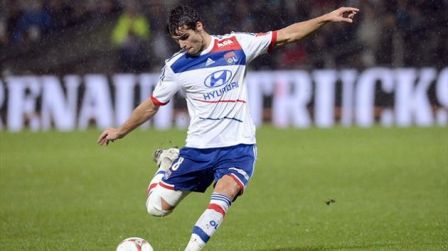 Rennes to attempt to sign Yoann Gourcuff for free?
According to France Football, Ligue 1 side Rennes have stepped up their attempts to sign Lyon midfielder Yoann Gourcuff for free this summer when his contract expires with the current French top flight leaders.
Rennes President Réné Ruello is close to the Gourcuff family and had already tried to loan the Lyon man last summer, but OL had no intention of doing so. Lyon, a club that is often praised for its fantastic business nous and football club structure could very well be seeing a player walk away from their club in 3 months for nothing. Not just any player though, a player who has cost them approximately €30m in wages since his arrival from Bordeaux.
The article from the website of the French football magazine also names Arsenal as an interested party. 
In truth, this rumour is simply nothing more than what we have just described it as. Yoann Gourcuff is interested in remaining at Lyon, but there are serious tensions between the Frenchman and the Lyon representatives, following several transfer windows where the player refused to leave, despite Jean Michel Aulas' best intentions. 
Lyon are unsure if it is worth extending the contract of a player who has played so little because of injury, despite him performing stunningly well of late for the league leaders. His absence was felt against Marseille last weekend after he picked up yet another hamstring knock.
Rennes are also unlikely going to be able to convince Gourcuff to join for a considerably lower salary and without continental football to offer. AC Milan hold a long term interest in the Frenchman, but France Football or anyone else would simply not be telling the truth if they suggested that Gourcuff has made a decision regarding his future. Such a story regarding Rennes might even have been planted in the media in an attempt to put a little more pressure on Lyon. 
More undoubtedly to follow.
C.S.