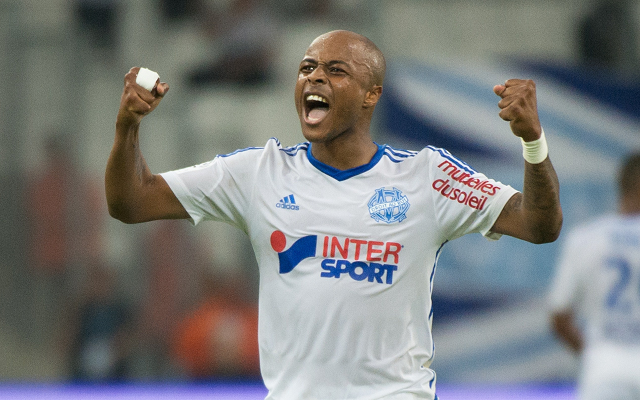 TALKING POINTS: Week 32: Marseille must look from within to solve their problems, not at the officiating
Eric Devin's talking points column returns in a week where we look forward to two high profile Champions League clashes involving Ligue 1 sides.
While conspiracy-hunting Marseille fans were out in force on social media during and after their side's defeat at the Chaban-Delmas Sunday evening, rather than looking to the referees, perhaps the club's supporters need to go first to their own players.
While referee Bartolomeu Varela had a shocker, his failure to award a penalty to Marseille on two occasions was balanced out (albeit, in the somewhat questionable two wrongs make right sense) out by choosing not to award Benjamin Mendy a second yellow card for raking his boot along the outside of Jaroslav Plasil's leg just before half time. Already on a booking, the challenge was nothing short of shambolic, and the left back was lucky to still be on the pitch, Marcelo Bielsa wisely replacing him with fit-again Nicolas N'Koulou just after the interval.  
Even as fans pointed to a grand controversy involving Lucas Ocampos' non-goal against Lyon, Andre Ayew's red card in Le Classique and Dimitri Payet's impending suspension, the fact remains that, despite all this, the match was, after the penalty shout, still scoreless. Even after Cedric Yambere's goal, a 1-0 deficit with half an hour and stoppage time still to play should not have been so daunting for a team with genuine title hopes. To that point, especially in the first fifteen minutes of the second half, with N'Koulou's introduction solidifying the defence, Marseille had been the better side. Dimitri Payet looked on form, Romain Alessandrini had twice struck the woodwork, and super-sub Michy Batshuayi still lurked on the bench. Marseille were getting their chances and playing well, and while inevitable might be too strong of a word, a goal certainly looked likely for the visitors.  
Instead, having gone 1-0 down, Marseille crumbled, their mounting frustration evident in the players' expressions on the pitch and on the bench. Even the inspirational return of N'Koulou after three months away failed to be a motivating factor, as heads dropped and the game petered out slowly but surely. With the match and indeed their season seemingly slipping away, where was the impetus from l'OM to shake off the bad decisions and get on with the match? We saw this same side, more or less, give leaders PSG a torrid time at the Velodrome last weekend, and with Alessandrini in radiant form why couldn't the same be expected?  
For this writer, it stems from a lack of leadership. While Steve Mandanda is a fine captain, leading the team from the back, when OM are chasing a match, who is the player to light a fire under the attacking players? More often than not, it has been Andre Ayew. While his performance against PSG was less than his best, his work rate and general play over the course of the season have been sterling, taking to Bielsa's high-octane approach like a duck to water, never afraid to urge his teammates on.
But without the Ghanaian against Bordeaux, none of the other attackers seemed ready to get after each other. Payet has generally been excellent this season, but as we saw post-match against Lyon, his mindset when faced with a bad decision from the referees is, shall we say, quite negative. Florian Thauvin has one of the league's worst reputations as far as attitude goes, and Gignac and Alessandrini, while not negative influences on a side's mood, are never going to lay in to their teammates in the manner that OM needed on Sunday. 
Without a rallying cry from an influential figure, uncertainty crept in, and, coupled with the legginess that comes from playing their typical pressing game, Marseille went into a shell, offering little as Bordeaux pressed for a second. While OM still control their own destiny as far as Champions' League qualification goes, Week 36's visit from Monaco is likely to be a winner-take-all affair in that regard. Now with just two wins in their last nine outings, unless Marseille can respond to adversity in a positive manner, eschewing the conspiracy theories for self-examination, their Champions' League hopes may just disappear. For a club of Marseille's size and ambition, this would be a letdown of the highest order, especially with Ayew and Gignac looking set to depart in the summer, but if they fail, it won't be down to a lack of talent, nor a grand plot to thwart their success, but to a lack of mental fortitude.