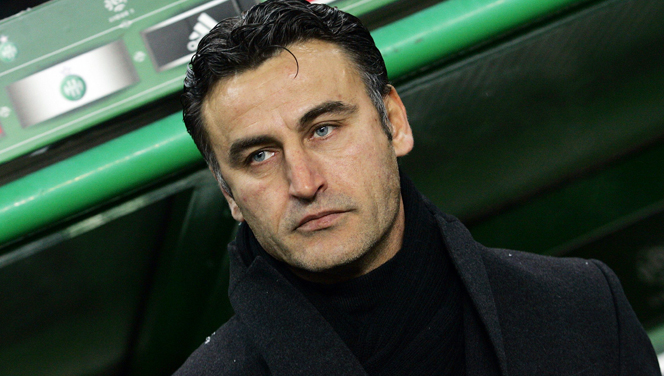 TALKING POINTS: Week 34: Secrets to St Étienne's late Champions League push
You are reading the Get French Football News Talking Points column, by Eric Devin.
While perhaps the beneficiaries of some profligacy on the part of Montpellier in front of goal, Ligue 1's second best defense managed to help their side manufacture another narrow win on Sunday afternoon at the Stade Geoffroy-Guichard. Missing captain Loic Perrin owing to a recurrence of the thigh strain that caused the center back to miss six weeks earlier in the season,  the return of Moustapha Sall after a similar absence has once again strengthened ASSE's back line. Partnering Kevin Theophile-Catherine for the first time this year, the Senegalese looked assured as ever, allowing the pacier Theophile-Catherine to be the more mobile of the two, a method which served each player's respective strengths well. Even if Perrin ends up joining Florentin Pogba on the shelf for the remainder of the season, the two demonstrated that Sainte's sterling defensive record under Christophe Galtier should continue apace, with Paul Baysse and youngster Benjamin Karamoko still in reserve.  
With the change of defensive personnel proving a success at the back, little was different in attack as Max-Alain Gradel was once again on target. A surprise starter for the Ivory Coast at the Cup of Africa Nations due to Gervinho's injury, the winger has become a surprise threat goal threat this season, his confidence boosted by aiding in Les Elephants' title run. Now on a dozen goals for the season, with only 14 in three previous season, the former Leeds man has become the scoring threat of the likes of which ASSE have lacked since the departure of Pierre-Emerick Aubameyang. Unbeaten in nine, with Gradel failing to net in only two of those matches, Saint-Etienne have now risen to fourth, with a very real chance of catching Monaco for third place. 
The always dangerous Montpellier certainly aided their cause on the night, and the poor form of Marseille has been more of a key to their rise than any flying performances of their own. However, as this match was probably always likely to be the most difficult of their remaining fixtures, Sainte have a real chance of finally breaking into the top three after a series of 4th and 5th place finishes. While Gradel is in the form of his career, and no certainty to continue banging in the goals, the performance of the re-jiggered back line was more than encouraging with a view towards continued defensive success, especially a less-than-imposing set of opponents. With matches against relegation strugglers Bastia, Nice, Evian and Guingamp remaining, Galtier's charges certainly have a decent chance to overhaul the two points that separate the two sides. Monaco, for their part visit Marseille in a fortnight's time and if l'OM can recover some of their form this Friday against Metz, Saint-Etienne just may find themselves lining up in Europe's premier competition come next season.