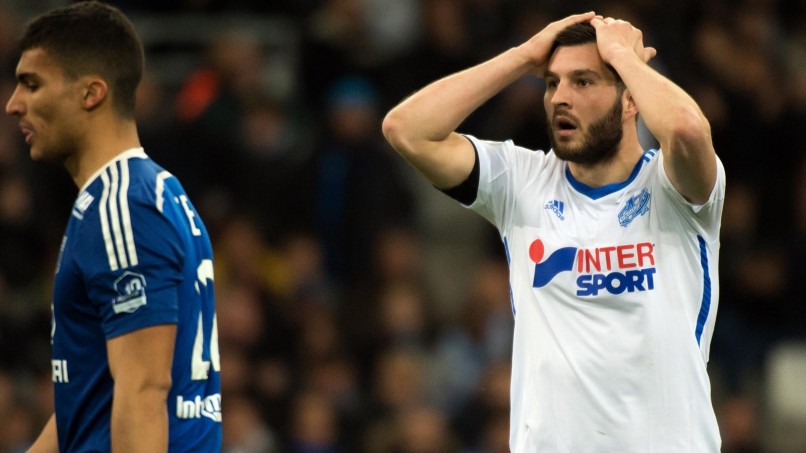 Week 29: Ligue 1 Talking Points: Crowd Trouble in Paradise
French football writer Eric Devin's new Ligue 1 Talking Points column took the plaudits last week and he returns with five more reflections on last weekend's top flight action.
Saint-Etienne, Nice, Bastia and now Marseille. Ligue 1's recent issues with fan behaviour continued this weekend, with the Stade Velodrome host to some shocking scenes. With SC Bastia already set to play the rest of their home matches behind closed doors after crowd trouble in their win over Nice among other allegations of racism and vandalism, Marseille may also soon be facing sanctions.
With a record crowd for the renovated Velodrome in place for Lyon's visit, and with holders PSG already having lost earlier during the day, there was every chance for OM to apply the pressure on their title rivals. Recognising this, the crowd were in fine voice, with tifos all around and Van Halen supplying the soundtrack. 
Being loud and supporting one's club is all well and good, but too often this season, fans have gone too far, and Sunday's match was no exception. Throughout the match, bottles could be seen landing along the edges of the pitch, as Lyon attempted to take corners and throw-ins. 
At one point midway through the first half, the area behind Anthony Lopes' goal looked like the aftermath of a rave, and despite the 'keeper conversing with the referee, little changed. With a relatively uneventful match on the pitch, it was a shame to see such poor behaviour in the stands during a game that was essentially serving as a showcase for Ligue 1. 
While Marseille has always been a difficult place to play, the excitement of the crowd has generally been a positive for their team. That was not the case on the evening, and such bad behaviour should really be beneath a club of Marseille's stature. Rather than trying to distract their opponents and be negative, the fans should simply try their best to urge on their own very talented players.
And while we wait to hear what sanctions the LFP might hand down, the crowd perhaps should have considered how their behaviour on Sunday night might affect OM's next home fixture, an equally important clash with PSG. 
E.D.