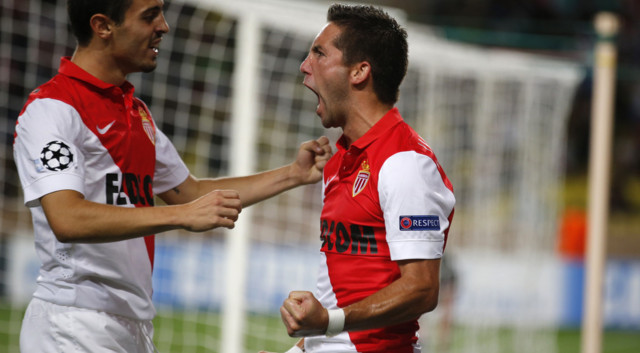 Week 30: Ligue 1 Talking Points: AS Monaco officially enter the title race
You would now be stupid to count Monaco out of what is going to be one of the most intense Ligue 1 title races of the 21st century, and certainly the most exciting conclusion of a title race for a major league possibly anywhere. Talking Points columnist Eric Devin explores ASMs title chances after an impressive victory over Reims.
With Matchday 25's postponed encounter with Montpellier now set for April 7, Monaco have given notice that they are a serious contender for the title. Victories over Saint Etienne (conveniently scheduled for the Friday prior to that midweek clash with MHSC) in two weeks' time and the game in hand could see the club go as high as second if Paris Saint-Germain defeat Marseille and Lyon fail to win. With Les Gones struggling for form and PSG dealing with injuries, the southern club's stout defence and opportunistic attack cannot be discounted. Once the two aforementioned matches are played, only Marseille are in the top half from their remaining opponents, creating a rather favourable run-in.  
Earlier in the season, some, including myself, had expressed doubts about manager Leonardo Jardim's constant tweaking of ASM's formation, particularly his use of Joao Moutinho. Having previously been mis-used on the wing in Claudio Ranieri's diamond last year, one could often sense a frustration on the part of the former Porto man as he was forced to sit deep, his potential to influence a match often wasted. 
Now, being used as a playmaker ahead of two defensive midfielders, the squad more or less at full fitness, there is less defensive work to be done, and he is easier able to involve Monaco's young wide players. A spectacular ball for Fabinho's opener and a similarly exquisite header for Anthony Martial for the second were fine evidence of this on the weekend. While not credited with the assist for either by the league, these kinds of passes are the reasons why Moutinho commanded such a high fee. His performance against Arsenal in the first leg decisive in this position, Jardim has finally found a system that makes Monaco more unbeatable than ever before. With Porto two seasons ago, things proceeded in a similar fashion, with Lucho and Fernando working hard to allow him this type of freedom, the front three reaping the benefits.
Not having been allowed these types of liberties to date at Monaco, we may only be seeing the tip of the iceberg as regards Moutinho's ability to facilitate the attack and be a catalyst for the club's championship hopes. Truthfully, for the title Monaco are outsiders, especially with three sides to overtake and fixture congestion due to the Champions' League necessitating squad rotation, but they are now at least contenders. That said, with their stunning defeat of Arsenal it would be unwise to discount anything from Les Rouges et Blancs at this point, and more surprises just may be in store. 
E.D.