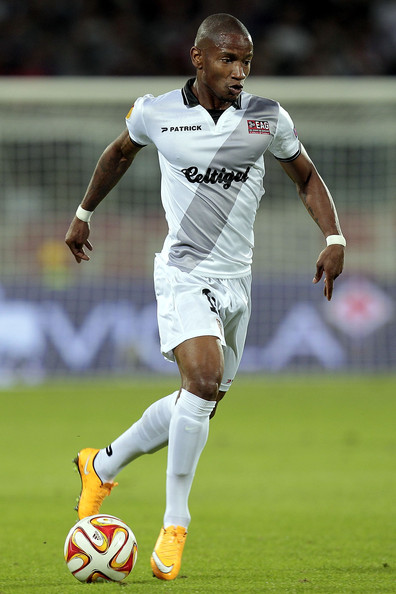 West Ham, Everton & Borussia Dortmund interested in Claudio Beauvue
According to L'Équipe, West Ham United, Everton and Borussia Dortmund are all interested in signing Claudio Beauvue this summer from Guingamp.
While Beauvue's contract runs until 2017, he is believed to have a deal with EAG representatives which allows him to leave at the end of this season. Having been bought from Chateauroux for just €300,000, Guingamp will try to get upwards of €5m for the player. 
Dortmund sent a representative to watch Beauvue in a Europa League game against Dynamo Kiev, but Everton and West Ham have watched him more frequently this season. 
Marseille and Lyon have shown interest in the past, with the former more interested than the latter, but Ligue 1 clubs are less likely to have a chance of signing him if a Premier League side comes in with heavy interest.
[PHOTO: Zimbio.com]