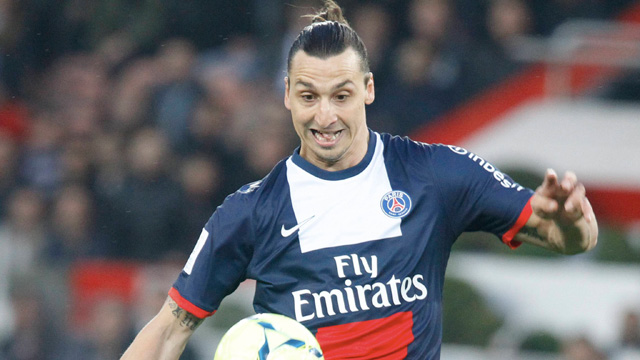 What Zlatan Ibrahimovic actually seems to have said in that post-match Bordeaux outburst…
Zlatan Ibrahimovic was filmed by Canal + making his point clear towards the officials following a 3-2 loss away against Bordeaux, in a game during which the Swede bagged a brace.
Canal +'s Infosportplus Twitter account tweeted some of the words that Zlatan Ibrahimovic had used during his tirade, translating from English into French and making it appear as if Zlatan Ibrahimovic was saying that France was a "s*** country". In actual fact, as the video below shows, it is ambiguous whether or not Zlatan was cursing about the country or the refereeing performance. 
The scenario appears to unfold as follows:
Zlatan Ibrahimovic towards the assistant referee: "Wake up, wake up. French… ["muffled"]… We play in leagues, we don't play amateurs. We're not amateurs. Wake up, ["muffled"]… behind, keep their heads. I have never seen this in my fifteen years in football. ["muffled, perhaps an attempt to speak French, "c'est la mierda?"], f***** a*shole." 
"Played 15 years never seen referee this s*** country. Don't even deserve PSG should be in this country."
See for yourself below…