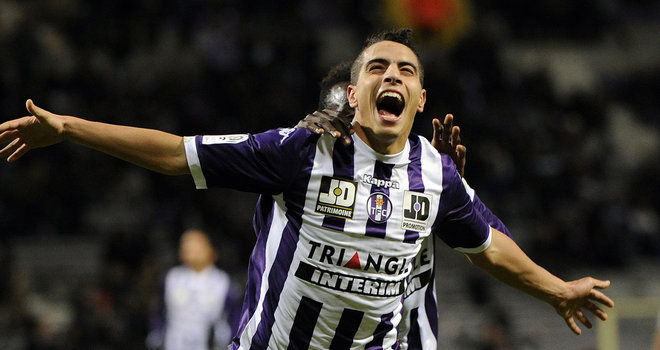 Wissam Ben Yedder talks about his Toulouse future
With Toulouse struggling this season in Ligue 1, and reports coming in of several big European clubs after Ben Yedder's signature, you could see where the rumours of Ben Yedder leaving this transfer window were coming from. However, Ben Yedder, as a guest on RMC, had the following to say about his future at the club:
'I will not talk about this transfer window, the most important things is to save my club. I will go until June to help them out. This is the club that made me a professional footballer. I have played in Toulouse since the age of 19, and I am indebted to the club. I have to do what is right and help Toulouse stay in Ligue 1.'
When mentioned that his name was linked with clubs like Marseille, AC Milan and Barcelona, Ben Yedder responded that 'it's flattering to hear your name linked to these big clubs, to know that you are followed by them.' However, he added 'Toulouse gave me so much, that I have to make sure I repay their trust.' Is appears that Wissam Ben Yedder will remain at Toulouse for at least the near future.
[PHOTO: Zimbio.com]