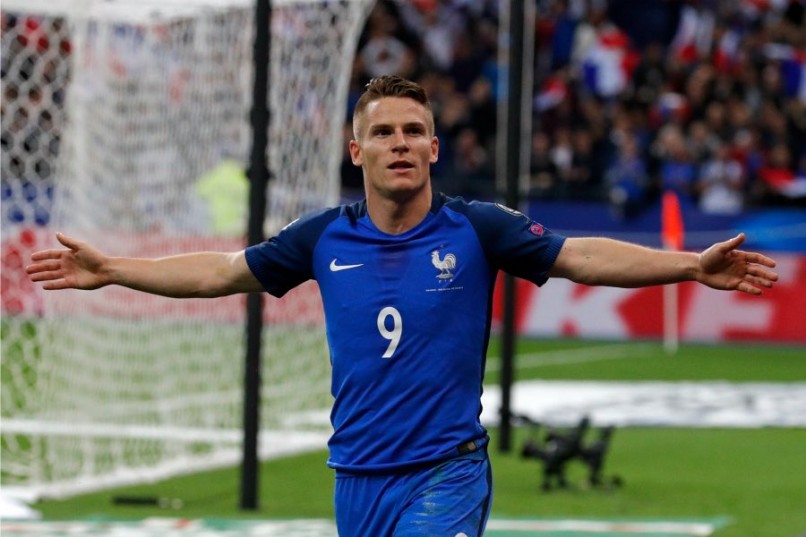 5 things we learned during the international break
The international break kicked off with a 2-1 win over Sweden, only to be followed up with a subpar performance in a friendly against the Ivory Coast. We expected some of the younger players, given their first opportunities at international level, to flex their muscles a bit in these two performances.
Their lack of dominance left us feeling unfulfilled by the performance of our beloved Les Bleus. Even while being contenders to win the World Cup, Le Bleus seem to, at the moment, be missing something. Unfortunately, this International break has provided more questions than answers. So, what did we find out and where are we left to ponder?
1 | Who is the Leader of This French Team?
Yes, the captain is undoubtably Hugo Lloris, but role of captain does not always translate to the leader. This wouldn't even be a question if Evra was a clear-cut, call-up, but he did not even get a recall this time out until after injuries occurred. If we are assessing that in terms of the criteria of consistency and performance, then perhaps we would look to Payet and Griezmann. However, when watching a close match nearing the later minutes, I'm not convinced that they are the generals on the pitch ready to lead their troops to a victory. Even though they have both shown to be lynchpins in terms of performance. You typically look for the seasoned players to step up into this role, but with France's young squad there has not been anyone to fill those shoes following the supposed departure of Evra from the national team scene. Koscielny has the qualities necessary, but seems to be unsure to assert them because he is not in a captaincy role.
2 | Midfielders Are Not Getting Involved in the Attack 
If Deschamps is against giving someone else a chance at centre forward, a possible change to the formation may be needed. A move that makes the midfield an attacking threat and ditches Giroud and Gameiro. Deschamps has failed to some extent in implementing a formation that either supports the striker or draws the midfield into attacking play. The midfield, even with its overflowing talent seems to be having a hard time getting involved in attacks, a symptom already in existence at the Euros. I would point out it may be less about the personnel and more about the lack of opportunity offered to them in their natural position. Griezmann, leading the attack with Payet, with a fit and health Coman at his wing, with a midfield that can move up and pressure a defence would allow players to play to their strengths by utilising the speed and quality available to them.
3 | The Elephant in the Room 
The Ghost of Karim Benzema will not die. In fairness, Giroud has not been poor, but he simply is neither Benzema nor a true target man. With France's World Cup aspirations, you cannot help but feel that Les Bleus are better with Benzema moving forward and they may have also faired better against Portugal in the European finals with the Los Blancos forward leading the line.
Players and managers alike have called for Benzema's return with quotes emerging from Griezmann and French legend Zidane. No matter who Deschamps puts in to replace Benzema, they will always face criticism at the slightest sight of poor performance. Benzema brings experience, talent, and a level of performance that is unmatched by any of his teammates at his position.
4 | Let Boys Be Boys 
There may be a call to not select a few of the young players in the near future who received call ups this time, because the top tier national team restricts their development on the international level and they would be better served playing for the U21s. I myself am not one of those voices. Players like Ousmane Dembélé may be more successful with the U21. However, he has shown he can play at a very high level in any arena. There is plenty of time to let him gain form with trial by fire. Given the future of the team in terms of the 2018 World Cup, playing time is a commodity and right now France can afford to let Dembélé and other promising talents play whenever possible.
5 | Is Competition the Driving Force for Every Position?
Ask any sensible football scholar or fan at a pub and they will tell you that competition for places forces players to play better. The question is, should the same rule be applied to the manager? Maybe just for a little controversy, or a gut feeling, I suggest taking a look at someone like the great Zidane for the national team boss. He has already shown that he can implement successful changes in a short period of time. Not only did he stop the bleeding, but Real Madrid almost came back to win La Liga from the middle of the season. Zidane then went on to win the Champions League to complete the story book finish to his first campaign.
No one will say Deschamps has done a bad job. He brought this team back from hard times and a finger-tips reach away from a European championship, but what if there is someone better out there? What if someone else can get more out of this team? What if that same person was outspoken about bringing back Karim Benzema? Well, I believe that someone is Zidane. I believe we are looking at a rising star in Zidane and may be worth a gamble. He just may be that missing "something" that's needed.