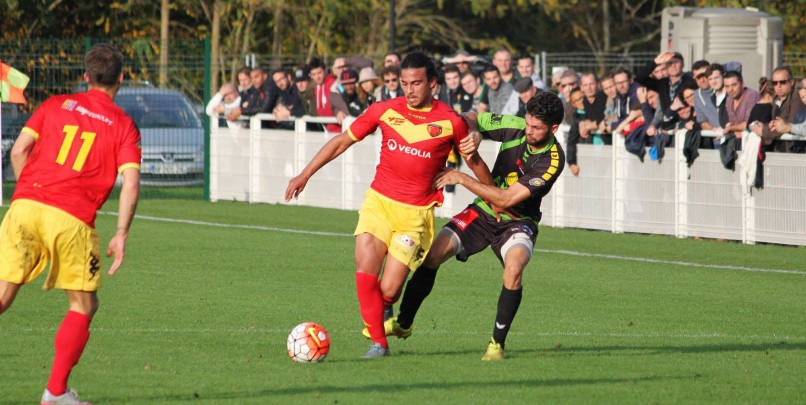 Bankruptcy in the lower French leagues – the difficulties of running a football club
As the average Ligue 1 fan knows, the French Football League has a financial watchdog called the DNCG who can be generally speaking very harsh on clubs who fail to balance their books.
Not only does it have the power to deny a club promotion (Luzenac in 2013/14) or send it down because equity does not cover the amount of net debt (Corsican sides Ajaccio and Bastia dodged that bullet this very summer), it can also declare a club bankrupt and send them to the amateur level at the end of a given season.
Evian Thonon-Gaillard, still a Ligue 1 outfit 14 months ago, suffered that very fate a couple of weeks ago. This is the story of Evian's predecessors.
AC Arles-Avignon
Arles and Avignon are two different places (separated by 40km which is a considerable distance for two "neighbouring" towns). Arles were founded in 1912 as Athlétic Club Arlésien, a club that spent most of its time in the 3rd tier (called National).
They gained promotion to Ligue 2 in 2009 and had to face the daunting task of gaining professional status. The club played in a tiny stadium called Fernand-Fournier (capacity: 2,500) and were forced to ask neighbours Avignon if they would consider merging in order to play in a ground large enough to secure professional status (the Parc des Sports which holds 18k). Such is born AC Arles-Avignon.
Alas the first and only top flight season in the club's history (2010/2011) started catastrophically, virtually as soon as promotion was secured: the chairman, Jean-Marc Conrad, was sacked by the board for allegedly giving a too generous contract to the manager who was responsible for the momentous achievement, Michel Estevan.
Typically in these situations, the manager under the old regime does not get along with the new chairman, who was in this case Michel Salerno. Many players were signed (eight to be accurate, a bit too many for a club with no money) and they obviously failed to gel. Estevan was sacked in October which failed to improve a thing, ACA won just 3 games all season and were only overcome in 2015/2016 by Troyes as Ligue 1's worst ever side.
Back into the lower leagues they went and barely any changes were made. Salerno continued to sack the man in charge as soon as the wins began to dry out and, after 3 seasons of mid-table mediocrity, ACA were relegated to the National (3rd division), finishing bottom of Ligue 2.
The DNCG considers their budget to be inadequate and relegates them to the CFA (the 5th division), causing ACA to lose their professional status. They consequentially relocated back to Fernand-Fournier at Arles. The league effectively killed off ACA as a company, which then re-formed itself as a club association which will start afresh in the Division d'Honneur Régionale (DHR) de Méditérannée (7th division) for the 2016/17 season.
Gueugnon
Founded right in the middle of the WWII (1940), this notoriously working-class club is located in a city best known for its blacksmith mines that represented a massive industry for decades.
Located in south-Burgundy, Gueugnon prides itself on having a significant fanbase due to a vast catchment area (the only other similar-sized club is Auxerre which is situated in north Burgundy; Dijon only returned to the professional divisions in 2004/05). Guegugnon established themselves as Ligue 2 specialists and a notorious giant-killer in the Coupes (they won the Coupe de la Ligue in 1999/00 beating PSG 2-0 and it was no fluke).
League-wise, Gueugnon spent a solitary season in Ligue 1 (1995/96) and then remained in Ligue 2 until in 2007/08. The club's subsequent relegation to National was not very well received by fans, particularly in terms of match-going income: supporters were fewer in number with the club in the 3rd tier especially since Gueugnon failed to head straight back up (10th in 08/09, 16th in 09/10 and finally 21st in 10/11 (Gueugnon actually played 32 games that season, the remaining 8 were declared 0-3 losses each week)).
The sponsors left the club as fast as they could due to a policy often described as mafia man-management from ex-player Tony Vairelles. Money was getting scarcer by the day and the club had to file for bankruptcy.
The chairman, Bernard Canard, is a die-hard though and with a few partners, he decided to keep the few players that didn't jump ship and give a second chance to players they turned down a few weeks/months/years earlier.
Today the club is in CFA2 (5th division) having finished in a very respectable 8th position in 2015/16. Asked about the ambitions of the club, the current owners are sceptical. CFA may be a possibility but the costs of playing in a nationwide league such as National would probably be too great for a club that returned with nothing but are going up the football legue ladder at a respectable pace.
What is more impressive is that Gueugnon continue to play their home games at the Jean-Laville stadium (14k capacity), in a ground that would be considered acceptable by the DNCG should the club go as high as Ligue 2 (or maybe even Ligue 1).
Gueugnon serve as an example that rebuilding is possible and a club is not necessarily put out to dry once it is declared bankrupt.
Le Mans
Also accustomed to Ligue 2 for most of its history, Le Mans did enjoy Ligue 1 football for a much longer period than the two aforementioned clubs. After finishing 2nd in 2002/03, they came straight back down the following season despite managing 38 points (which is occasionally enough to survive in Ligue 1).
Not to be denied, Le Mans went straight back up finishing runners-up again in 2004/05 although this time they went on to stay in Ligue 1 for five full seasons including three of those spent in mid-table mediocrity without being remotely worried by the threat of relegation.
With the DNCG's blessing, Le Mans' city council agreed to upgrade the ground in 2005. During the Ligue 2 years, Le Mans were playing their home games at Léon-Bollée, a ground that became naturally dingy and worn-out with time.
The club and the local authorities agreed that it was necessary to build a multi-sport stadium. It was not a bad opportunity business-wise as the club were either a force in Ligue 2 or a very hard side to beat in Ligue 1.
The project made even more sense since major French companies were ready to go hand-in-hand with the council and deliver the funds. The club would have its sparkling stadium that the area (Le Mans is situated a bit in the middle of nowhere between Paris and Nantes) seriously lacked (and craved).
However, between the planning/building of the ground and Le Mans' first game there, came, you guessed it, relegation. It happened in 2009/10 but the club were capable of keeping its players and corresponding wage structure on the condition that Ligue 2 football didn't last more than a season.
Le Mans missed out on promotion by… 4 goals and things went seriously downhill since. Le Mans narrowly avoided relegation in 2011/12 but not the following season. The club went deeper in the red and the DNCG effectively had no choice but to declare them bankrupt. Le Mans then start afresh in the lowest football echelon of the area and are now plying their trade in CFA2 (like Gueugnon).
Le Mans' big fancy stadium effectively killed the club. The club didn't go bust because of it but having such a spectacular arena in that part of France was added pressure for a modest club like Le Mans.
If we are going to liken Evian to one of those 3 examples, I reckon it should be Le Mans. Evian became accustomed to Ligue 1 and its generous TV money but reckoned that the squad was too good for Ligue 2. Unlike Le Mans though, Evian went down on the pitch finishing 18th (and not 4th) and Le Mans didn't suffer from mismanagement but from a lack of money due to a stadium they paid through the nose.
The reason Evian are not starting the season in the 3rd tier for 2016/17 is reportedly due to an 8M€ debt figure discovered during an accounting audit this summer. The majority shareholder was ready to buy back the club in order to keep the club in National but he was not ready to reimburse the debt figure to the banks.
Those examples go a long way to explaining how complicated it is to have the right ground for amateur and professional football (should Red Star renovate the Bauer stadium – which is their home after all, they certainly won't be able to afford the running costs of it if they get relegated from Ligue 2) and that results on the pitch can basically make or break not only a football club but a whole footballing region of France.