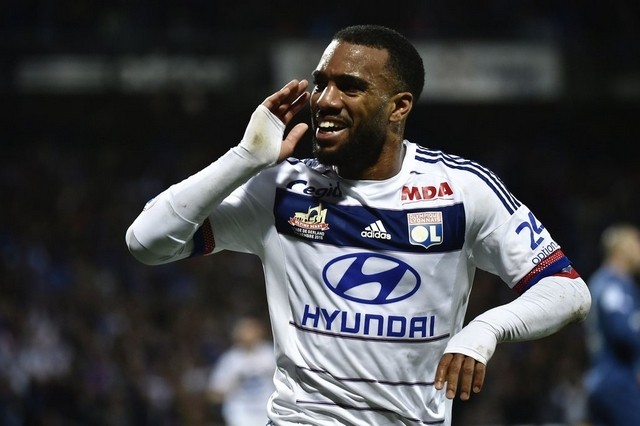 Euro-Bleu Tracker – The Race to Clairefontaine – Week 1
As the league seasons across Europe wind down and players whose countries have qualified for the summer's European Championships start to turn their minds to the summer, we here at Get French Football News are installing a new feature.
While most countries have gone through a full slate of competitive matches since the World Cup to qualify, France have played only friendlies. The results have been a bit of a mixed bag, but in the process Didier Deschamps ran through an incredible number of players, trying to find those who would help him most in winning what looks to be a fairly open tournament.
With Germany's issues in qualification, Spain's retirements, and an expanded field, there is no clear favourite, so Deschamps' squad, for whom a World Cup quarterfinal was considered a good result, have as good a chance as any.
However, given the issues surrounding Karim Benzema and Mathieu Valbuena, there is also a fair amount of uncertainty as to who will comprise the 23-man squad in three months. In this column, we will highlight those players who have helped and hurt their chances in the previous rounds of league and European competition.
Each player below is listed with their club team, last call-up, number of matches played for their club during the week ending March 6, and their performances.
Performing:
Alexandre Lacazette, Olympique Lyonnais (11/10/2015) 
1 match played, 5-1 win v EA Guingamp: 90′, 2 goals, 1 booking
A fringe player for most of the recent past, Lacazette's 2014-15 campaign had made him a nearly automatic pick for the team. A poor run of results in the league and domestically for Lyon had seen him become an afterthought, however.
Lately, though, he has seen a renaissance playing at the top of a 4-3-3, his scoring numbers improving but also demonstrating a renewed commitment to pressing and tracking back. Taking a leadership role alongside young wingers Rachid Ghezzal and Maxwell Cornet will have impressed Deschamps, this marking an improved attitude on the striker's part.
Ousmane Dembele, Stade Rennais (n/a) 
1 match played, 4-1 win v FC Nantes, 79′, 3 goals 
While one must pause given the hype around Rennes' young winger, given that he only made his first team debut in November, his hat trick at the weekend against a usually solid Nantes has launched the player firmly into the conversation for the senior side.
Given Paul-Georges' Ntep's season-ending surgery, the form of Anthony Martial and the uncertainty surrounding Nabil Fekir, Deschamps' side is direly in need of a live wire, and Dembele has the capabilities to be that player. Yes, he is very young, but the likes of Michael Owen and Thierry Henry showed no issues being key players for their sides in 1998, and with a paucity of similarly talented options in form, Deschamps could do worse than having a look at the youngster.
Samuel Umtiti, Olympique Lyonnais (n/a) 
1 match played, 5-1 win v EA Guingamp, 90′ 
While the similarly-aged Rafael Varane has become a big favorite of Deschamps, the more assured Umtiti has been nowhere near the national side. Varane's level of club has much to do with this, but Umtiti is easily the more composed center back.
Whereas Varane is more reliant on his pace to get him out of situations, the Lyon player is more adept at defensive fundamentals such as tackling and positioning, being a generally more mistake-free player. With the likes of Laurent Koscielny, Mamadou Sakho and Varane all ahead of him Umtiti certainly has an uphill battle, but the injury to Kurt Zouma may yet be his chance.
Joshua Guilavogui, VfL Wolfsburg (29/03/2015) 
2 matches played, 0-4 win at Hannover 96: 72′, 2-1 win v Borussia Monchengladbach, 90′, 1 booking 
26 in December, Guilavogui has always seemed to be more about potential than success, even with a huge move to Atletico Madrid from Saint-Etienne. The feeling here is that if he isn't part of Deschamps' 23 come the summer, his international career is all but over.
That said, after missing a month with a hip injury, Guilavogui's return helped propel his club, who had struggled in the league in his absence, to two successive wins. While discipline can still be an issue at times, the option of having the powerful, combative Guilavogui at the base of midfield as opposed to the diminutive likes of Lassana Diarra or Yohan Cabaye, might prove tempting for Deschamps. This, coupled with Wolfsburg looking set for a surprise berth in the Champions' League quarterfinals, could yet be enough to seal his inclusion.
Maxime Gonalons, Olympique Lyonnais (13/06/2015) 
1 match played, 5-1 win v EA Guingamp, 90′ 
27 tomorrow, Gonalons has always been a rather unsung hero for club and country. While he rarely scores or makes an impression by beating opponents on the dribble, the academy product has been the model of consistency, dutifully doing his job through a variety of managers and tactical systems.
Like Lacazette, Lyon's switch to a 4-3-3 has demonstrated how Gonalons could fit neatly into the France set-up. In a tournament that is likely to have its share of close matches once the knockout stages arrive, a steady, assured presence at the base of midfield could be the ideal platform for the likes of Paul Pogba and Blaise Matuidi to get forward.
Underperforming:
Geoffrey Kondogbia, Inter Milan (07/09/2015) 
2 matches played, 3-0 win v Juventus, 45′, 3-1 win v US Palermo, 90′ 
A regular call-up during the first part of 2015, Kondogbia's move to Inter Milan looks to be doing him no favors. After performing impressively in the season's early going, the team have slid down the table, fifth at the time of writing, having generally failed to live up to expectations, particularly against their rivals for the European places, losing to Juventus, Fiorentina and Milan in recent weeks.
While Roberto Mancini's tactical indecision has much to do with this, Kondogbia has struggled with his defensive duties on an individual level as well. With Pogba, Matuidi and Moussa Sissoko already ahead of him in terms of being box-to-box midfielders, as well as the re-emergence of Lassana Diarra at Marseille, Kondogbia's chances of seeing action this summer are dimming.
Loic Perrin, Saint-Etienne (17/11/2015) 
2 matches played, 1-3 loss v Paris Saint-Germain, 90′, 0-0 draw at Angers SCO, on the bench
After missing a month out with injury, Perrin returned to captain Les Verts in the Coupe de France quarterfinals, losing to the holders in decisive fashion. However, that month off may have come at the worst possible time. While there appears to be space in the 23 for an additional centre back, given Kurt Zouma's absence, the injury to Perrin came as the likes of Samuel Umtiti and Raphael Varane, younger options, are enjoying fine seasons.
While the Sainte player may be included in the 23 for the upcoming round of friendlies as Laurent Koscielny seeks to return from a calf issue, unless he makes a strong impression in one of those matches, at 30, he can't fairly be considered part of the future, becoming an unfortunate victim of circumstance.
Mathieu Debuchy, Bordeaux (07/09/2015) 
1 match played, 1-1 draw v Gazelec Ajaccio, not in the squad
Short of playing time at Arsenal with the emergence of the excellent Hector Bellerin, Debuchy spurned a move to Aston Villa for a loan spell at Bordeaux. Having spent the bulk of his career playing Ligue 1 with Lille, the loan looked to be a good one, as he lacked any real competition at right back.
The level of competition that he faced on a week in, week out basis certainly wouldn't be on the level of the Premier League, but Deschamps has rarely shown an aversion to picking players in Ligue 1. Things have failed to go to plan, however, as his arrival has coincided with a defensive horror show on the part of Bordeaux, the team conceding ten goals in his first three matches.
That poor run, coupled with a recent injury that sees the right back unable to play for another week or so means that his hopes for being part of the 23 are becoming slim indeed.
Layvin Kurzawa, Paris Saint-Germain (14/11/2014) 
2 matches played, 3-1 win at Saint-Etienne, 90′, 0-0 draw v Montpellier HSC, on the bench
The 11th hour move of Layvin Kurzawa to Paris Saint-Germain from Monaco in the summer was a bit of a surprise, but one could easily see the logic on the part of the capital club. Not only did it weaken one of their strongest rivals, but it gave them one of the country's brightest young prospects at a position where the incumbent, Maxwell, was on the back end of his career. Despite a ferocious handful of matches for Monaco before making the switch, Kurzawa's inability to usurp the Brazilian has been incredibly frustrating.
Certainly gifted going forward, the former Monaco player is, however, often ill-disciplined and does poorly in terms of holding on to the ball. In high pressure situations, such as the Champions' League or the biggest games in the league, Laurent Blanc has demonstrated a clear preference for the safe hands of the Brazilian. Despite Kurzawa's undoubted talent, it is easy to see why Deschamps feels the same, with Patrice Evra taking the role of Maxwell with Les Bleus.
Raphael Varane, Real Madrid (17/11/2015)
2 matches played, 3-1 win at Levante, 90′, 7-1 win v Celta Vigo, on the bench 
Much like Kurzawa, Varane has surprisingly struggled to establish himself ahead of an older player, in this case his fellow centre back Pepe. While injuries to the Portuguese and Sergio Ramos mean that Varane has been given a good amount of playing time, Pepe's return has seen the young Frenchman back on the bench.
Given the pressure on Zidane to salvage what has thus far been an ignominious season, that has to be cause for concern for Varane. He is still all but certain to be part of the 23, but his failure to usurp the ageing, foul-prone Pepe has to be seen as a source of worry for Deschamps.