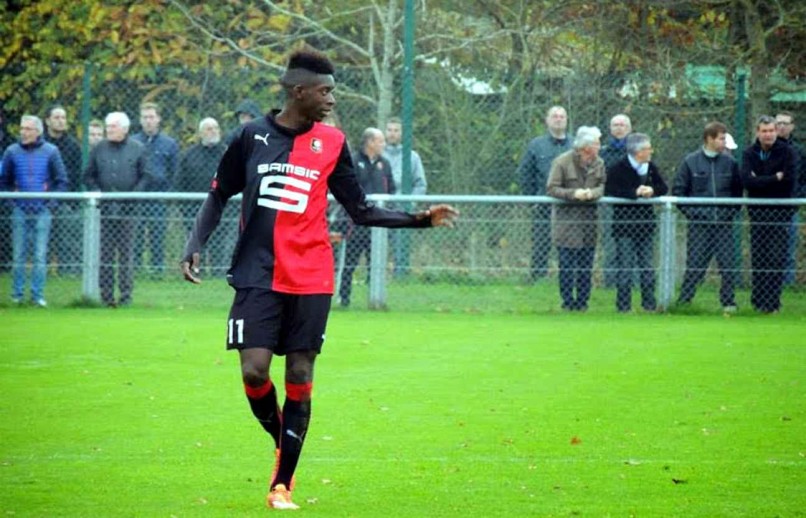 Euro Bleu Tracker – The Race to Clairefontaine – Week 10
While the exit of Paris Saint-Germain from the Champions' League may have left many fans of French football despondent, it is also a testament to the quality of players coming out of the country that each of the four teams remaining in the competition feature multiple Frenchmen.
Despite mixed fortunes from the group, the high standard to which they have performed is impressive, especially with the likes of Lucas Hernandez and Kingsley Coman continuing to grow into their roles with their clubs. Neither player features this week, but they are fine examples of the bright future for Les Bleus.
Among those who were active this mid-week and weekend, we see a mix of new faces, veterans returning from injury and at least one inevitable cooling-off. As always, players are listed with their club and the last date at which they featured for Les Bleus, if applicable. Statistics and matches cover the period ending May 2.
Performing:
Sebastien Corchia, Lille (n/a)
0-0 draw v Angers, 29′, 1-0 win v Lorient, 90′
Admittedly Corchia's name comes a bit left of field, but with little in the way of young right backs coming through and the retirement of Christophe Jallet and Bacary Sagna looming, could the former Sochaux player get a chance?
His return from an injury suffered against Reims has coincided with a fine run of form for Lille, the club winning seven of eight and moving firmly into the European places. Given Jallet's being dropped for Rafael at Lyon, Corchia should at least be given a run-out in the upcoming friendlies against Cameroon and Scotland.
Stephane Ruffier, AS Saint-Etienne (04/09/2015)
0-0 draw v Toulouse, 90′
Wins from Monaco and Lyon at the weekend meant that Saint-Etienne, as has so often been the case in recent seasons, will in all likelihood come up short in their quest for Champions' League football.
That Les Verts earned a point against a determined Toulouse side, however, was testament to the quality of Ruffier and his defence. A run of matches without having conceded now stretches to seven and with Ruffier in such fine form and Benoit Costil stumbling badly, the big man from Bayonne should be third choice this summer.
Lassana Diarra, Olympique Marseille (29/03/2016)
1-0 win at Angers, 25′
The battle for the position at the base of defensive midfield in Didier Deschamps' 4-3-3 took another interesting turn as Lassana Diarra returned from injury in a battling victory against Angers.
The opportunity to salvage Marseille's season is long passed, but if Diarra, now fit again, can turn in command performances in the next two matches and add a win in the Coupe de France in the final, his experience could just give him the edge over N'Golo Kante.
Mathieu Debuchy, Girondins de Bordeaux (07/09/2015)
4-2 win at Troyes, 90′
Absent from this column since being injured in February, Debuchy has quietly made his return under new manager Ulrich Rame. Over the last three matches, the Arsenal loanee has led by example, playing with an energy and verve that shows all the energy of his best days in England. Given the lack of match time being given to Christophe Jallet, there is still an outside chance that Debuchy makes the squad over the Lyon player.
N'Golo Kante, Leicester City (29/03/2016)
1-1 draw at Manchester United, 90′
A trip to Old Trafford with the title on the line would be pressure enough, but with a win also having been imperative for United's Champions' League hopes, Leicester faced what was, in many ways the sternest test of their run-in on Sunday.
That they came through it with aplomb despite the dismissal of Danny Drinkwater was further testament to what the team and Kante as an individual have achieved this season. As surprising as Leicester's title is, Kante's playing for France at a major tournament sits in a similar position in terms of bucking the odds set nine months ago.
Underperforming:
Christophe Jallet, Olympique Lyonnais (29/03/2016)
2-1 win v Gazelec Ajaccio, on the bench
Things had seemed as if they were going Christophe Jallet's way of late; he signed a contract extension through 2018, and Lyon were in second place, on a nine-match unbeaten run and looking a smart bet to return to the Champions' League. However, despite signing the extension, Rafael has been preferred in each of the club's last two matches, not exactly a ringing endorsement of Jallet in such a nip and tuck battle for Europe. Over the course season, Jallet has done well when fit, but if he fails to feature against either Monaco or Reims, can Deschamps justify his inclusion?
Raphael Varane, Real Madrid (29/03/2016)
0-0 draw at Manchester City, on the bench, 1-0 win at Real Sociedad, 90′
Seemingly back at full fitness after recovering from a calf injury that dogged the young center back in early April, Varane was once again left on the bench at the biggest stage, with Pepe preferred. Varane is always going to find it hard to displace Sergio Ramos, but if superseding a 33 year old with a hair-trigger temper proves too difficult for the former Lens player, perhaps there should be some doubts over his starting role.
Ousmane Dembele, Stade Rennais (n/a)
4-0 loss at Paris Saint-Germain, 90′
The comedown for Ousmane Dembele continued apace on Friday evening. Against a Paris-Saint Germain team deploying a somewhat makeshift midfield, Dembele enjoyed precious little space and time on the ball, turning in an ineffective performance at a time when his team desperately needed a result to keep the European hopes alive.
There is no doubt Dembele is a tremendous player and has a bright future, but his struggles against a higher quality of opposition underlined his need for continued development.
Moussa Sissoko, Newcastle United (29/03/2016)
1-0 win v Crystal Palace, 90′
Plaudits were written of much of Newcastle's team after they ground out a tricky win over their former manager Alan Pardew and his Crystal Palace team. Not only was the result a measure of revenge, but it pulled the club clear of the relegation zone for the first time in months.
However, as superb as most of Newcastle's side were, Sissoko, who has generally looked sharper since the arrival of Rafael Benitez, turned in a rather indifferent performance. Sissoko is no longer a candidate for the starting eleven for Didier Deschamps, but at this point, is his place in the squad even safe?
Eliaquim Mangala, Manchester City (11/10/2015)
0-0 draw v Real Madrid, on the bench, 4-2 loss at Southampton, 90′
Admittedly Vincent Kompany's return was always more likely to displace Mangala than Nicolas Otamendi, but given the embarrassment suffered by the club Sunday, a return for the former Porto man to the national team now seems unlikely.
He had shown sparks of life against Paris Saint-Germain, but in a match where at least a point was necessary to keep Arsenal within their grasp, Mangala played poorly, reverting to his early season form in a loss that now sees the Citizens needing a win and nothing else come Sunday.