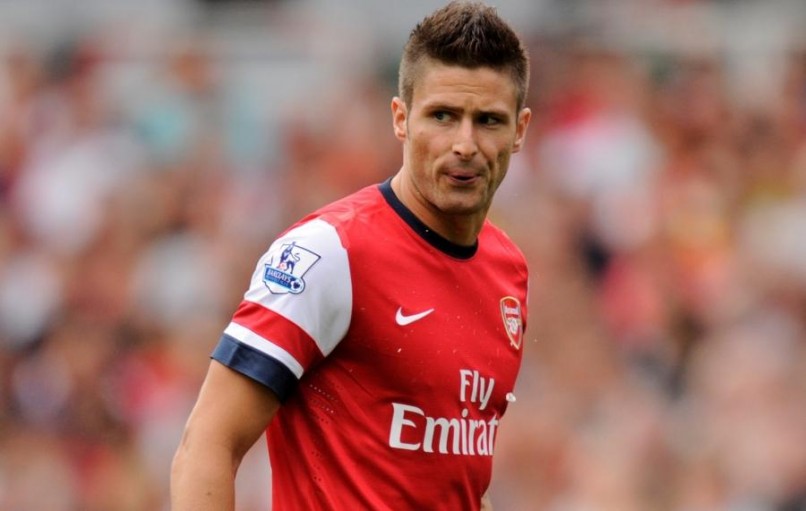 Euro-Bleu Tracker – The Race to Clairefontaine – Week 9
As yet another scandal envelops a key member of the French national team, we take our customary look back at the previous week of fixtures to see whose stock has risen and fallen over the previous week. As always, players are listed with their club and the most recent fixture for which they were selected. Match statistics cover matches played through April 25.
Performing:
Kevin Gameiro, Sevilla (11/11/2011) 
2-1 loss at Sporting Gijon, not in the squad, 2-0 win v Real Betis, 90′, 1 goal, booking 
Shaking off an injury which had kept him on the sidelines at a crucial stretch of Sevilla's season, Gameiro came roaring back in time for the Seville derby. His goal, his 26th in all competitions, marked the third consecutive league match in which he'd scored. With an intriguing blend of pace and goal-scoring touch, Gameiro continues to make a strong case for his inclusion, perhaps at the expense of the likes of Olivier Giroud.
Clement Grenier, Olympique Lyonnais (01/06/2014) 
3-2 win at Toulouse, 22′, 1 goal 
Despite having been a one-time regular for Les Bleus, injuries have decimated what was a once-promising career for the lanky playmaker. Grenier obviously stands no chance of making the squad this summer, but his clever free kick against Toulouse was a potent reminder of his ability. Rumoured to be available this summer, with a new setting, there is still hope that Grenier, still just 25, could yet make a return to the national side.
Corentin Tolisso, Olympique Lyonnais (n/a) 
3-2 win at Toulouse, 90′, 1 goal
The captain of France's U-21 side, Tolisso now appears fully recovered from the thigh injury that cost him a month out earlier in the season. Dynamic, versatile and a genuine scoring threat, with Lassana Diarra still absent, could the youngster take the former Real Madrid man's place in the 23 this summer?
Layvin Kurzawa, Paris Saint-Germain (18/11/2014)  
1-0 win at FC Lorient, on the bench, 2-1 win v Lille, 90′ 
In a dour and dull match against a determined Lille, Maxwell's understudy took his chance with aplomb, notching an assist for the fourth consecutive match. While admittedly Lucas Digne still probably rates ahead of the former Monaco player, the pace and directness of Kurzawa are qualities that no other full back in contention has in spades.
Anthony Martial, Manchester United (29/03/2016) 
2-0 win v Crystal Palace, 90′, 2-1 win at Everton, 90′, 1 goal, 1 assist, 1 booking 
In another otherwise dreary Manchester United performance, Martial was once again the spark the team dearly needed. With an energetic performance on the left, the former Monaco player powered United past an improved Everton side in style, providing a firm reminder of his game-changing abilities.
While fans of the club may not be happy with the potential for success to extend the reign of Louis van Gaal, an FA Cup win would also go a long way to assuage their bruised egos. Martial, with 2 goals and 3 assists in six matches in the competition, has been at the heart of that success, slowly but surely justifying his massive fee.
Underperforming: 
Christophe Jallet, Olympique Lyonnais (29/03/2016)  
3-2 win at Toulouse, on the bench 
The yo-yoing of Jallet's fortunes continued in the club's comeback win over Toulouse, as the veteran remained on the bench, with Rafael preferred, despite having recently renewed his contract through 2018. Perhaps the quality of the opposition warranted a break for the 32-year-old, but whether he or Bacary Sagna start this summer will depend on the match fitness of the two.
Olivier Giroud, Arsenal (29/03/2016) 
2-0 win v West Bromwich Albion, 90′, 0-0 draw at Sunderland, 71′
With each passing week that Olivier Giroud's goal drought continues, the pressure to leave the Arsenal man out of the national team mounts, even in the absence of Karim Benzema. Given the dynamism of much of France's attacking talent and the form of Andre-Pierre Gignac, his potential inclusion becomes increasingly hard to defend.
Mathieu Valbuena, Olympique Lyonnais (11/10/2015)
3-2 win at Toulouse, 68′
It would be cruel to suggest that the removal of Valbuena was the driving force behind Lyon's dramatic comeback last weekend, but the directness of Nabil Fekir and the inventiveness of Clement Grenier certainly brought the best out of their teammates.
Given Valbuena's vast experience, there was some hope that the suspension of Maxwell Cornet would see the diminutive wide player reclaim a starting role and a place in the national team, but it simply wasn't to be, Bruno Genesio' decision to stick with Cornet and Ghezzal over the veteran vindicated.
Mamadou Sakho, Liverpool (29/03/2016) 
4-0 win v Everton, 90′, 1 goal, 2-2 draw v Newcastle, not in the squad 
Despite Mamadou Sakho's heroics against Borussia Dortmund, the recent issues surrounding his use of a prescription fat burner have given rise to a potential suspension. Despite improving to some degree under Jurgen Klopp, Sakho still too often displays an impatience and lack of focus that is ill-suited to knockout football, making Deschamps' choice here a difficult one, especially with a raft of other accomplished center backs waiting in the wings.
Adrien Rabiot, Paris Saint-Germain (n/a) 
1-0 win at FC Lorient, 90′, 2-1 win v Lille, 70′, two bookings 
Much like his captain with the U-21s, Tolisso, Adrien Rabiot is the kind of exciting all-action midfielder whose potential is huge, and he has come on leaps and bounds for the capital club this season. However, not for the first time, his indiscipline has cost him, and while the result remained positive for the champions, Rabiot's future as a defensive midfielder for both club and country will necessitate improvement in is tackling and decision-making.