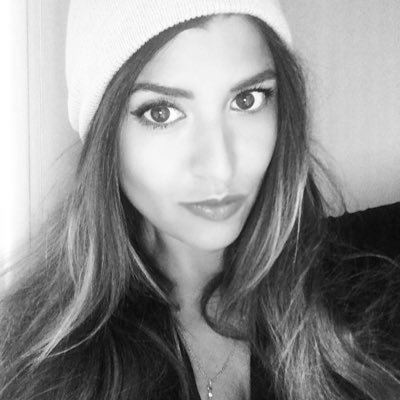 Exclusive | Jennifer Mendelewitsch: "It is a very hypocritical situation that we have in France."
Jennifer Mendelewitsch is a FFF and FA licensed agent with over 13 years experience in the industry, having qualified in 2003. She sat down with Get French Football News this week to discuss the January window and the hypocritical agent situation that she currently sees in France.
By the age of 22, you were a licensed football agent. That is quite remarkable. How did it come about?
It is not a simple story because my father was an agent before. He warned me about all the football people and all the problems that might come when you are young, when you are an agent and especially when you are a woman. He told me that maybe it was not the best idea. I said, ok, I am going to try for a couple of years. If it works I continue, if it does not work I have a law degree I can still work, I can be a lawyer.
So I passed the exam. The exam in France is quite difficult, but it is easier when you have been to law school because there are parts that include insurance law, contract law. It was not really complicated for me to get it. The other part, on the FIFA regulations, that was the most difficult exam I took in my entire life. Tricky questions, regulations that you never use as an agent. I got it, but I heard from young people talking to me now that the exam is becoming more and more difficult because they do not want many people to have it.
FIFA about 18 months ago relaxed the regulations in terms of what qualifications you need to be considered a football agent.
It is still a very hypocritical situation that we have in France because they decided to keep the agent exam, but on the other hand they are not doing anything for the hundreds and hundreds of people working as agents without licences. Those people are giving interviews, they are working with clubs, working with minors. The French Football Federation (FFF) know it, and yet they are not doing anything about it.
That is the problem we face, because we have some obligations that the FFF make us abide by, we have to hand in our players list, we have to give over our contracts, we have to have insurance and the other people do not have all of those obligations and they can work. So, that is the problem. We should be more protected by the FFF and we are not at all. They say yes they are investigating. "Yes they know". But at the end of the day they are not doing anything.
Since those rules have been relaxed by FIFA, have you found things more difficult?
No, it is the same. Before and now you have a lot of people who are not registered who are working. It is the same… We are not protected at all. We are supposed to be protected in France, but if you have a player who is not French, you can't go to FIFA, you can't do anything. What you have to do is go to court. It does not change much.
Let's talk about your client David Faupala. A very promising young player, who is at Manchester City. He has now gone on loan NAC Breda. Are you happy with that loan? It does not seem like he is receiving the playing time he would want.
No we are not. He has had a hard time trying to adjust with the Dutch language especially and it was sort of a problem because he had some communication difficulties with the coach, with the team. So we expected more game time and now we are looking for another club for the second part of the season. If you are not playing much on loan, what is the point. I think he will move in January, it is going to be in France or in England.
Yes, we are a bit disappointed with the NAC. Some things happen sometimes. He needs to understand that he needs to work hard. That is the problem with young players when they sign for a big club, they think maybe it is the end of something. Instead, it is the beginning of something. They need to understand that they need to work twice as hard as before because now they have higher expectations of them.
David got a couple of minutes under Manuel Pellegrini last season and looked bright.
Yes, if you look at his statistics, they are quite good actually. Everyone time he is in the starting XI, he scores.
What is the medium-term plan for David at the moment? To keep him at Manchester City and to continue to rack up interesting loan experiences?
Well I do not think it is reasonable to think that he will play for Manchester City. The plan is that he finds a loan where he gets game time. Maybe in Ligue 2, maybe in the Championship. We will see. He is young, he can make it after. He needs experience. He has not disappointed anyone when he is on the field. But he needs to play more and more and more. I think it is not realistic to think about making it at Manchester City right now.
Ligue 1 is in an exciting place at the moment, with new investment coming into OGC Nice, Lyon, Marseille and Lille all in less than 6 months. PSG are out of sorts and will be looking to bolster their squad. Could this be one of the best January transfer windows in France that you have ever seen?
I don't think so. It is going to be this summer. This summer is probably going to be crazy in France. But you know that the January transfer window is always like an emergency transfer window. It is for players who need game time or it is for teams who are not winning games. You cannot change your team considerably in January because 80% of the January transfer window is effectively loans, usually for young players. But you cannot expect big changes.
From what I know for Lille especially, it will be a big big summer. You do have the African Cup of Nations, so maybe they will look for some 6 month replacements. But I am not sure that big, big changes are coming next month. It is going to be this summer. Big players usually don't move in January because a month is too short for negotiations. Usually it is more Ligue 2 moves, or loans or one change, one player.
What about for you personally? Aside from David Faupala looking for a new loan move, are you expecting to be busy in January?
Aside from David, as I said it is really only emergency moves. For me there was Grégoire Lefebvre who is in Ligue 2 at Red Star, he was not playing much. But their coach has just been fired. Maybe he will play, but we will have to see how the next few weeks go for him. It was a big problem because the club really wanted him last season from Auxerre, he played more than 30 games and then when he joined Red Star, he didn't play at all. We didn't have much communication with the coach, so it is good news for us that he left.
January is tricky. You have a lot of requests from clubs. I know a lot of people who are saying "I need a forward, I need a centre back. I need this, I need that." But at the end of the day, they don't have the money in France to buy. If you are looking for loans, it is young players, but then they will say no we want experienced players. That is the problem in France, they don't have the money to pay for what they want. Instead they need to focus on academies, because that is what we do best.
There is a tendency in France now where players are moving on too soon. You can say that had Anthony Martial stayed at AS Monaco for another season, as a starter playing centrally, he could genuinely have achieved his potential to a much greater extent than he is currently doing at Manchester United. Do you think that sadly this trend is something that French football just has to accept. Could it ruin some of our greatest potential youngsters?
It is not ruining everything. Our system, the French system is based on academies and forming young players and then letting them go for a good price. That is what we do, and that is how we keep French clubs alive. We are not winning big competitions, we are not very good with transfers like buying some good South American players and then selling them for a higher price. All we can do, is having academies. It is not working 100% every time, you have small percentage of players who are not going to make it.
But, what French football and the French market needs to understand is that the whole game is getting younger and younger. We see now English clubs who are scouting 15, 16 year old players. According to FIFA regulations, you can move a player from the age of 16 without moving the family. So now, that is the market.
The big clubs are all scouting these type of players, and the problem is that French football does not understand that right now. Some of the best young players are not secured with any contracts, they are not secured with anything and with a small compensation fee, which is nothing for a Premier League club, you can take the player and leave.
So the only problem for a young player in that situation is schooling, how is it going to be in two or three years, is he playing to not. You know when you have families with financial problems, those are offers you can't refuse. Sometimes, even when French clubs want to keep the players, they don't know how to do it. They are putting pressure on the young guy. "You are not going to play if you sign for that English club". And then what? They push the player towards the English club.
It is not only a problem, it is also a solution. If the French clubs are more intelligent, then they know how to secure those young talents and they can make money from that. So everybody is happy. The problem is they wake up on a Monday, and the player is gone for a small compensation fee. They must do their job better.
Some clubs know how to do it. You can see that it never happens at Lyon for example, or that type of club because they know how to secure young players but on the other hand you see other clubs who, for whatever reason, lose their best young players.
You have seen that with a club like Arsenal picking up Yassine Fortune, Jeff Reine-Adelaide from Lens in 2015 and Ismaël Bennacer too, going from Arles-Avignon. 
Yes, you had Taylor Moore. Who lost his club, who wanted to make it in Lens. And what happened to him? Nothing. They did not let him play and now he is happy in England. We had the same with Faupala. He left for nothing, the player was free. Who can complain? The club.
Ligue 1 has been very open this season. It looks like almost anybody can beat anybody. Has there been one player in particular who has shone for you who you didn't necessarily expect to?
Maybe Cavani (she laughs). We are not used to seeing him being so consistent. Last year it was almost fashionable in Paris to say that Cavani was bad, but at the end of the day Paris are very lucky to have him. I think he is doing his job very well this season, maybe he is feeling more comfortable without Zlatan. I didn't expect him to be that strong this season.