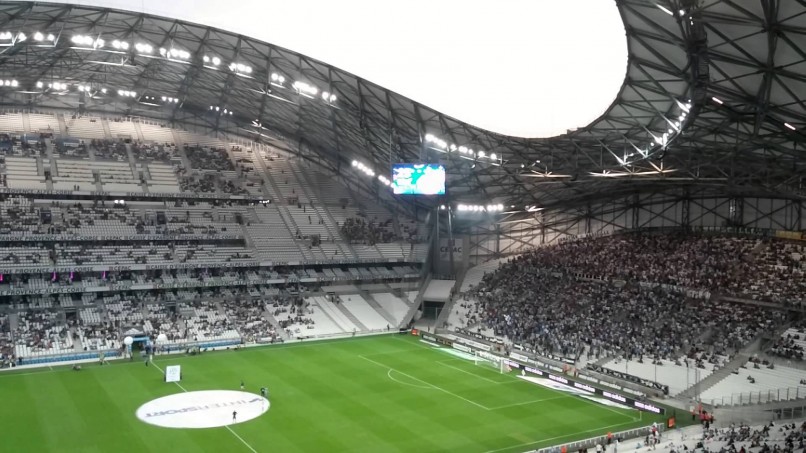 FEATURE | Who is Frank McCourt, the probable new owner of Marseille?
When news of Marseille's sale broke, fans were filled with cautious optimism. After seven dour years under the leadership of Margarita Louis-Dreyfus it would be an understatement to say that Marseille fans were ready for a change.
Having seen their club freefalling from the pinnacle of Ligue 1, and the loss of Marcelo Bielsa, who had given Marseille a temporary revival under his leadership, the move was seen as a major step in rebuilding. The firing of the disastrous Vincent Labrune had been a start, but for Marseille to truly challenge in Ligue 1 they needed new ownership.
Enter Frank McCourt, a wealthy american businessman who was owner of the Los Angeles Dodgers for eight years. McCourt has pledged to "do everything so the club (Marseille) can be champions again".
McCourt made a similar pledge in 2014 when he bought 50% of the Global Champions Tour – a series of horse jumping competitions. McCourt stated "We took a franchise (Los Angeles Dodgers) losing almost $60 million per year and ended up selling it for the highest price ever paid for a sports franchise. We created value there and we plan to do the same thing here."
However McCourt's record speaks rather differently than what he claims.
McCourt initially entered the world of sport in 2002 when he made a failed bid to buy his hometown baseball team, the Boston Red Sox. McCourt had built his wealth through The McCourt Company, which he founded in 1977.
The company specializes in the development of major commercial real estate projects, particularly parking lots. McCourt's bid for the Red Sox was rejected because of a lack of cash.
McCourt returned in 2004, this time making a bid for the Los Angeles Dodgers. Surprisingly MLB (Major League Baseball) commissioner Bud Selig approved McCourt's bid.
This was probably motivated by the fact that MLB broadcast partner Fox Entertainment Group who, despite the clear conflict of interests, also owned the Dodgers, had been bleeding money during their seven year ownership of the Dodgers. This seemingly meant that Selig was desperate to bail out Fox because of the league's ties to them. In fact, Selig even vouched for McCourt in order to obtain approval of the transaction from the other MLB owners.
McCourt officially purchased the Dodgers for $431 million in 2004. He reportedly took out more than $400 million in loans to fund the purchase. Following the purchase, McCourt appointed his wife Jamie as Vice Chairman.
One year later in 2005, he named her president and finally CEO in 2009. This nepotism would prove to be disastrous for the club.
The couple then reportedly began to take millions of dollars from the Dodgers finances, for their own personal use. Some of these expenses are said to have included the hiring of two of their sons on huge salaries, even though it appears they did virtually no work for the money, and four expensive homes with a cost of around $70 million. The McCourt's also further alienated the fans by repeatedly raising ticket, parking and concession prices.
McCourt's ownership of the Dodgers really began to fall apart when on October 14th 2009, the couple announced they were separating after nearly thirty years of marriage. Jamie McCourt was then fired from her position as Dodgers CEO on Thursday, October 22nd, 2009, the day after the Dodgers were eliminated from the playoffs and eight days after the separation was announced. She officially filed for divorce shortly thereafter.
If Dodgers fans were hoping that the McCourt's would not drag the club into their personal issues they were sadly mistaken. Frank and Jamie began a long dispute over whether Frank was the sole owner of the Dodgers or whether Jamie would be confirmed as the co-owner of the team as community property of their marriage.
In April of 2011, MLB commissioner Bud Selig announced that MLB would be appointing a representative to oversee the day-to-day operations of the Dodgers, essentially taking control of the franchise. His statement said that he took that action because of his "deep concerns for the finances and operations" of the Dodgers.
This happened shortly after an LA Times report, that McCourt had obtained a personal loan from Fox to cover the team's payroll for April and May of 2011. McCourt responded by filing for bankruptcy to fend of the MLB's seizure.
On June 17th, 2011, the McCourts reached an agreement on a settlement of their divorce. The settlement was dependent on MLB approving a 17-year television contract between the Dodgers and FOX Television.
However, on June 20th, MLB rejected the television deal and the settlement agreement fell apart. After three long months of turmoil, the McCourts finally reached a settlement on October 17th 2011. The settlement stated that Jamie would receive about $130 million and relinquish her claim on the Dodgers. This ended what is widely believed to be the costliest divorce in California history.
After almost a year negotiating in bankruptcy court, Frank McCourt agreed to sell the Los Angeles Dodgers for a record $2 billion on March 27th 2012, thus ending his turbulent tenure as owner.
From these facts it seems that Marseille fans should have little reason for optimism. However, it should be noted that despite the Dodgers administration difficulties during McCourt's tenure as owner, they remained relatively successful on the field, making the playoffs in four out of eight years. It should also be noted that McCourt has experience working in France, having worked with the Global Champions Tour which has venues in France.
For the sake of Marseille fans and as a fan of French football, I hope McCourt fulfills his promise to bring Marseille back to the top. His stint will certainly not be pleasant if he does not.
This sale isn't just about Marseille, it's about French league football slowly being left in the dust by leagues with more money. Perhaps McCourt can change that. After all, Ligue 1 is a better league with a strong Marseille.