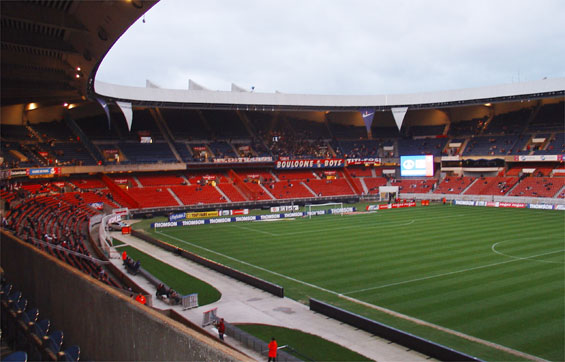 GFFN Ligue 1 Attackers of the Year: Zlatan Ibrahimovic (PSG) & Alexandre Lacazette (Lyon)
In the final piece to complete this season's GFFN Ligue 1 Team of the Year, we look at the two individuals that are occupying the attacking slots in this XI.
The first is the most talked about man in French football, who recently announced that he would be quitting the Ligue 1 stage for an unknown destination.
You guessed it, Zlatan Ibrahimovic makes the grade in astonishing fashion, earning more of the popular vote than any other individual voted for in any other category.
38 Ligue 1 goals in 31 matches (only 29 starts) very accurately tells the story of Ibrahimovic's domestic season and perhaps the footprint that he leaves on the French top flight.
Many in Europe will remember him for not quite doing enough over the course of two legs against Manchester City in the Champions League Quarter Final stage, and it would right to reproach Ibrahimovic for failing to both his and the club's ultimate goal of winning Europe's premier tournament.
However, his European form is irrelevant to the Ligue 1 Team of the Year. For his brute force, powerful and exceptional shooting ability, no defence in the French first division has come even close to matching the Swede's physicality and football intelligence to be able to adequately, consistently prevent PSG's talisman from breaching their defence.
Perhaps the most staggering thing about Ibrahimovic's 2015/16 Ligue 1 campaign is how well he rebounded from a largely disappointing 2014/15 season, where he scored half the amount of goals that he managed in the campaign just gone.
Yes, Ibrahimovic was injured which contributed certainly, but he only played seven more league games this season than last and he was consistently poor, which led to PSG questioning his future last summer.
Only the very best players not just in the world, but of all time, can rebound at the age of 34 with such success.
For Alexandre Lacazette has been very much a season of two halves. He started the campaign in the worst possible way, after a drawn out and very public saga involving a contract extension dispute with Lyon President Jean Michel Aulas.
When the season started, Lacazette was struggling with back problems, but because of pressure from fans and the press, he insisted on playing through it. The fallout was bad for all involved, Lacazette was forced into a longer lay-off period, Lyon's on-pitch performances were awful and the situation snowballed to such an extent that manager Hubert Fournier was sacked at Christmas.
Only six of Lacazette's 21 league goals came in the first half of the season. However, the appointment of Bruno Génésio was the best possible outcome for a terrible first half of the season for Lacazette and OL.
Using a rejuvenated 4-3-3 system, with Lacazette at the head of the attack, OL thrived and catapulted ultimately into second place and automatic Champions League Group Stage qualification.
It is incredible what confidence can do for a striker, and the second half of Lacazette's 2015/16 campaign is testament to that.
His best attributes once again shone through, his fox-in-the-box mentality, vivacity and sharpness were back with bang, reminding all French football watchers of his exceptional 2014/15 campaign.
Lacazette & Ibrahimovic round off this season's Ligue 1 GFFN Team of The Year. Thanks again for voting!