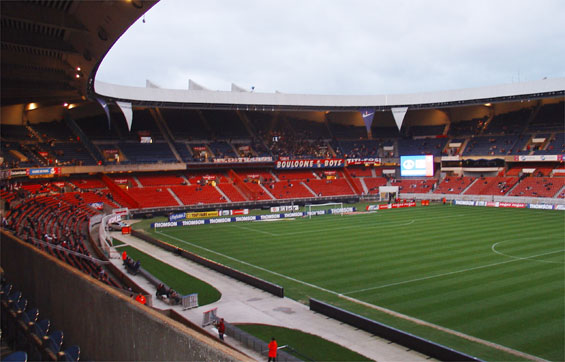 GFFN Ligue 1 Central Defenders of the Year: Thiago Silva (PSG) & Samuel Umtiti (Lyon)
PSG's Brazilian stalwart Thiago Silva and Lyon's young Frenchman Samuel Umtiti make up the back two for this season's GFFN Ligue 1 Team of the Year.
For Thiago Silva, the trajectory to this award is fairly simple. Following a devastatingly poor showing in the 2014 World Cup from a defensive point of view, Silva was hurt emotionally, mentally and in terms of confidence.
This showed during the first 6 months of the 2014/15 season with PSG, which was also a period that was combined with multiple frustrating injuries. What occurred from the beginning of 2015 onwards was one of the most remarkable transformations that an individual player has pulled off in recent times.
His confidence came back little by little, in no small part down to Laurent Blanc's encouragements, and by the end of the 2014/15 season, Silva took back the fictitious title of best central defender in Europe.
Silva placed 1st in The GFFN 100 2015 for the first time since the publication began, knocking Zlatan Ibrahimovic off his perch.
Silva is a ball player, mind reader and a leader. This is fundamentally the trio of characteristics that have enabled the Brazilian to succeed throughout his career and he has dominated Ligue 1 attackers so effortlessly throughout this 2015/16 campaign. With the less reliable David Luiz by his side, one could argue that as Silva's time has gone on, his job has become more difficult, with Luiz replacing Alex halfway through Silva's time with the capital club thus far.
These are challenges that Silva has overcome with flying colours. While he will be disappointed to have yet to come close to winning the Champions League, his influence at PSG in every faction of the club, whether it is in terms of recruitment, tactics or even selection, cannot be doubted. A well deserved award for a man who has proved time and time again that he is simply the best.
Alongside him, Lyon's 22 year old central defender Samuel Umtiti. Barcelona and the rest of Europe are after him, and it is not difficult to see why. Umtiti, much like Silva, belongs to a new age of central defenders designed and prepped to be just as intelligent with the ball at their feet than as they are with their defensive positioning.
Umtiti's passing radar allows OL to kick-start attacks from virtually anywhere on the pitch, with the opportunity for the Cameroonian-born defender to come short to Gonalons or long to Ghezzal on the wing.
Umtiti has been a defensive constant in an otherwise chaotic and volatile back four, with his partner Mapou Yanga Mbiwa having a torrid return to Ligue 1 for the first half of the season, before improving drastically following the implementation of Bruno Génésio as the manager in place of Hubert Fournier at the turn of the calendar year.
Umtiti still has areas of his game that need a little filling in, notably his surprising lack of physically sometimes, despite his muscular build. But the overall signs are good for the young Frenchman, who received his first ever quasi-call up to the national team, being listed in the reserves to the 23 man squad.
Umtiti is vivacious, serene and usually psychologically one step ahead of his opponent. Lyon will hope to hang on to him for one more year and that fact in itself aptly summarises why he deserves a place in this season's GFFN Team of the Year.