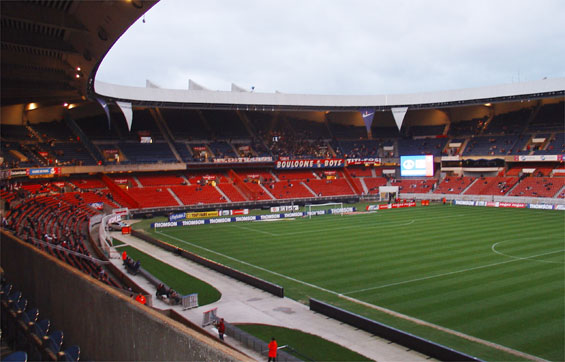 In Defence of Edinson Cavani
They say a week is a long time in the world of football and anybody who has watched Paris Saint-Germain recently would find it difficult to deny that Edinson Cavani's week fits this cliché.
A player with the weight of expectation on his shoulders after the departure of Zlatan Ibrahimovic, Cavani returned from international duty with Uruguay after scoring 2 goals for La Celeste in their World Cup qualifier against Paraguay.
Returning late back to Paris meant that he was deemed unable to start the Friday night Ligue 1 encounter with St Etienne, but the Uruguayan was back in the starting XI for last Tuesday's Champions League game against Arsenal at the Parc des Princes.
With the striker slowly starting to find his feet this season for both club and country, it took the Uruguayan just 42 seconds to open the scoring when his header from a Serge Aurier cross from the right powered in past David Ospina.
Unfortunately, Cavani went on to miss a number of guilt edged chances before the Gunners claimed a late equaliser and salvaged a point from a game that really should have been out of sight for the north London club.
Cavani was the main topic of post-match discussion, with the majority of it being negative from the media. Blame was rightly placed on his clumsy finishing, because if he was more clinical, it is clear that Cavani would have gifted the Parisians the three points and an early advantage over the Gunners in the group.
Paris-based newspaper Le Parisien gave Cavani's rating a 3/10 with the French sports paper L'Equipe slightly more generous with a 4/10 which was maybe a little harsh on the striker.
Critically, with every chance fluffed by Cavani during the game, a chant of the striker's name in support from the very unforgiving Parisian faithful commenced. Manager Unai Emery and President Nasser Al-Khelaifi both publicly backed the striker after the game, using the media to echo their support to the club's record signing.
At the end of the day, the PSG pair had no choice: they did not sign a single striker in the summer window, leaving Cavani as their only option.
This was a hugely important factor in what was to follow just 3 days later in Caen.
Elements of Cavani's performance against Arsenal were positive. His goal, his movement, and the timing of his runs were excellent and his ability to find pockets of space between arsenal's backline caused the Gunners problems throughout the evening.
However, Cavani will know that he is judged on his goals and the chances squandered against Arsenal will not be accepted from the Parisian faithful should it become a regular occurrence this season.
Fast forward to Friday night at Caen and the referee blows the half time whistle, the champions are leading 4-0 and Cavani has scored all four goals.
He looks confident and composed and his teammates trust in him is evident. The newspaper ratings have jumped to 9/10 and the headlines are writing themselves. A huge turnaround in just 72 hours.
The question now is can Cavani continue the level of performance shown in Normandy on Friday night?
Whilst Friday's 4 goals at Caen aren't likely to quieten the critics just yet, it will act as a huge boost for the player and club and this is where the focus should be.
He is getting the right man-management, the type of management he didn't receive from Blanc even though he was the club's record signing.
Ultimately, PSG broke their transfer record for Cavani only to then play him out of position. The ex-Napoli man signed for PSG under the provision that he would form a potentially destructive partnership with Zlatan Ibrahimovic.
Instead he was pushed out wide, completely nullifying his strengths which negatively affected the confidence of one of Europe's most-feared frontmen.
It was a poorly managed situation by Blanc who rarely deviated from his preferred 4-3-3 formation which begged the question of why he opted to sign a central striker like Cavani- to play him out of position- over an attacking midfielder/forward?
It can be argued that Cavani hasn't performed during the odd-chance he's had chance to play through the middle when Ibrahimovic wasn't available.
But when a player's confidence is fragile, it cannot be immediately restored in one game, especially when that player knows he will be played out of position again the following game.
For example, If Ibrahimovic, Lewandowski or Kane, all central strikers, were moved out wide from a central position, then their game would also be nullified and that player cannot be expected to be anywhere near as effective in terms of performance or goal scoring.
The Uruguayan's finishing at times has been viewed as puzzling to many. There is a lack of understanding as to why a striker so rich in form in Naples has been unable to show the same level of finishing in Paris.
Many believe that Cavani hasn't been the same player since his divorce in 2014 where he was given permission from the club to regularly travel back to his native Uruguay to resolve the situation.
Admittedly, this is likely to have had some form of effect on the player, at least psychologically. But the old adage that time is the greatest healer is true. The divorce has been irrevocably resolved for over two years and Cavani himself will undoubtedly have somewhat moved on and been able to focus his full attention to football.
In truth, Cavani's current predicament is not puzzling to understand, on the contrary it is very straightforward when viewing his activity in front of goal.
The problem is psychological as a result of mismanagement where Cavani has developed flaws with his self-confidence – "belief that one can successfully execute a specific activity for overall performance optimism" and self-efficacy- "the belief one has to execute a specific task successfully".
For a player that arrived in Paris in the form of his life, this has been partly the result of Laurent Blanc's decision to play the striker out of position clearly deeming him second fiddle to Ibrahimovic.
Granted he has been given the licence to drift inside but his natural instinctive runs and ability to utilise his natural space have been taken away and that clearly restricted his own game.
Over time he has lost elements of his ability in front of goal triggered by a negative thought process on how he is perceived within the team by his manager and a fear of failure. A far cry from his status at Napoli.
Psychology theorist Bandura states that "self-efficacy is not concerned with an individual's skills but rather with the judgments of what an individual can accomplish with those skills".
Cavani's skill and ability has never been called into question. A hard working player whose ubiquitous style is admirable as is his goal scoring record (58 goals in 100 appearances).
However, there is sufficient evidence that Cavani struggles in front of goal when he has time too much time to think about his actions. This was the case against Arsenal last week as well the two games against Chelsea at Stamford Bridge in 2014 and 2015 amongst many others.
The way that Cavani will overcome this is with time and patience, his team mates will play a huge part in giving him the belief in front of goal on a consistent basis by playing to his strengths and continually creating chances for him to score.
Javier Pastore could be an important figure for Cavani as he went through the same self-confidence difficulties in the 2013/14 and managed to overcome them.
The early signs are that this is starting to happen for the Uruguayan and Cavani will get better as the season continues.
Even small actions such as his team-mates celebrating with him when he scores rather than celebrating with the assisting player which has been the case on various occasions will make him feel more important and valued, now that Ibrahimovic is no longer at the club.
He has sacrificed himself and his ego during the first 3 years in Paris and suffered the repercussions of that from the fans and media.
This is something that should be admired and not criticised and Cavani should be judged at the end of the season. PSG have gambled on not signing another striker but the ex-Napoli man deserved the opportunity to prove he can be the number one striker at the club
If PSG can continue the process of effective man-management with Edinson Cavani, there is no doubt that they can have a fantastic striker on their hands.
It is a rebuilding process that can be rectified and if operated effectively, we could once again see the deadly finisher we seen in Naples and one that could go on to beat Ibrahimovic's scoring record for the club.
[PHOTO: Getty]