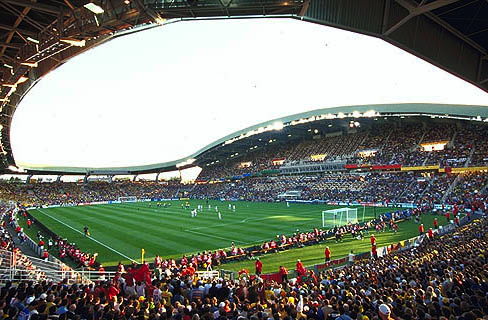 Ligue 1 Flops of the Season | Kolbeinn Sigthorsson (Nantes)
In a five part series, GFFN Chief Features Writer Eric Devin names his top five flops of the Ligue 1 2015/16 season. Next up is Les Canaris's Kolbeinn Sigthorsson.
Club: FC Nantes
From: AFC Ajax
Fee: €3M
Games: 26
Goals: 3
Assists: 0
Unshackled from their transfer ban, Nantes went big on strikers last summer, adding Sigthorsson and Emiliano Sala in the stead of the departed Serge Gakpé.
The club's overall focus was to rely more on strikers to produce goals, as opposed to midfield. Last season, the club's midfield combined for 12 goals, while the strikers produced only 11. Sala was a Ligue 1 veteran, but has always smacked more of promise than any demonstrable success.
Sigthorsson, however, besides the not inconsiderable fee, had an impressive pedigree with both Iceland and Ajax, despite missing a considerable chunk of matches during his time in the Netherlands.
That trend continued this season, only without the goals, the forward ending the season not included in Nantes' squads, but mysteriously recovering to play for Iceland at this summer's European Championships.
It appears all but certain that Sigthorsson will be on his way this summer, unable to adapt to a more physical Ligue 1, Nantes hoping that a strong Euros will buoy his value.