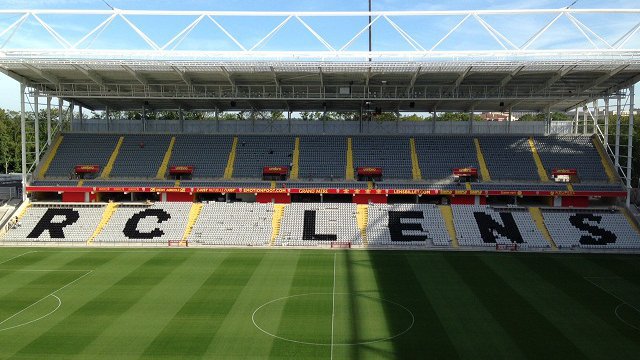 Ligue 2 State of Play – what to expect after the international break
Will Gane returns to take a look at the state of play of Ligue 2 before things get started again after the international break.
1 | The league remains tight
Much like last year, where up until the final hurdle anyone from 1st to 10th had a realistic chance of promotion, and anyone from 12th down could have been relegated, little separates Ligue 2 this season.
There are just 9 points between Reims in 1st and Red Star in 16th, and the final undefeated team Sochaux lost their record away at Le Havre last Monday. As with Nancy and Dijon last year, where it never seemed in doubt that the two would be promoted, the team(s) who can string together any kind of consistency in this league are in with a chance.
Unlike last year however, it looks doubtful that any two or three teams will run away with the league with it being so competitive at this stage.
2 | Top strikers are vital
With the exception of Reims in top spot, who have managed to distribute goalscoring across the whole team, 8 of the top 9 teams have firing goalscorers. Faneva Andriatsima, who has already almost equalled last seasons tally of 11 for relegated Creteil, leads the charts with 8 bagged already for Sochaux (6th).
Maupay has 6 for Brest (2nd) and the imperious John Bostock has 5 from midfield for Lens, albeit 3 of them penalties (4th). Boutaib, Da Costa, Duhamel and Tinhan are tied on 5 for 9th, 8th, 5th and 3rd place respectively, while Troyes' (7th) Niane has 4 to his name.
In a typically low scoring league, goals have scarcely been at a premium in recent weeks, with just 6 stalemates in the last 4 rounds and to state perhaps an obvious point, when strikers are on form the teams at the top are succeeding. Nimes for example, have not registered victory when Rachid Alioui hasn't been on the scoresheet and would inevitably be far further down the league without his form.
3 | Auxerre's rotten start continues
Just 1 win after 10 games represents a quite horrific return for the Burgundy side. After their ailing promotion challenge last season, finishing 8th, 10 points from 3rd place, Auxerre's squad saw a huge turnaround.
Manager Jean-Luc Vannuchi saw out the final year of his 2 year deal, leaving at the end of 15/16 by mutual consent, before Romanian coach Viorel Moldovan was appointed at the start of this campaign; an appointment met with much scepticism to say the least.
The doubters were ultimately proved correct when Moldovan resigned on the 26th of September following the 1-0 home defeat to Le Havre and a run of 4 defeats in a row. Ex-Chateauroux Cedric Daury coach was given the job last Friday, and he is now tasked with turning their fortunes around, hopefully with the help of Chinese investment that may bolster the squad in January.
Relegation is unthinkable for the historic French giants, whose 32 year stint in Ligue 1 ended in 2012 and who were in the Champions League Group Stages in 2010/11.
4 | Bob Bradley moves on
How could I forget the biggest bit of news in France this year. Former USMNT manager has been given a huge opportunity in perhaps one of the most unforeseen managerial transfers in quite some time.
After Francesco Guidolin was given the chop following a run of 4 straight defeats in all competitions, Bradley was immediately announced as his successor and is now the first American to coach in the Premier League.
Having plied his trade as Egyptian national coach, then in Norway for Stabaek, Bradley almost got Le Havre promoted last season missing out by just one goal, and they will certainly be sad to see him go with their form improving in the past few weeks.
He now takes on a completely different and altogether massive challenge in accepting the reigns in South Wales and it will certainly be a fascinating tale to follow from Normandy to Neath.
Assistant manager Oswald Tanchot has assumed first team managerial duties for now, though Le Havre may still move for another coach this season given his obvious inexperience.
5 | Casanova has turned it round for Lens
Last month I wrote that Casanova may be in trouble. A flurry of deadline day signings looked more like panic than planning, though Casanova has been vindicated with 5 games unbeaten since the transfer window closed and 3 wins in a row, including a last gasp victory away at regional rivals Valenciennes despite being down to 10 men for much of the game.
Bang in form for Cluj before his transfer to Lens, forward Cristian Lopez has picked up from where he left off in Romania with 2 goals in his first 3 starts, and Casanova's switch to 4 at the back has paid dividends for Lens' shape.
Despite still conceding goals they now look very dangerous going forward, and the trio of Zoubir, Fortune and Lopez looks set to keep last season's start Mathias Autret on the bench. Lens are clearly the biggest club in the league and will be desperate to continue this good form after the break, rather than playing catch up as they did for the majority of the 15/16 season.