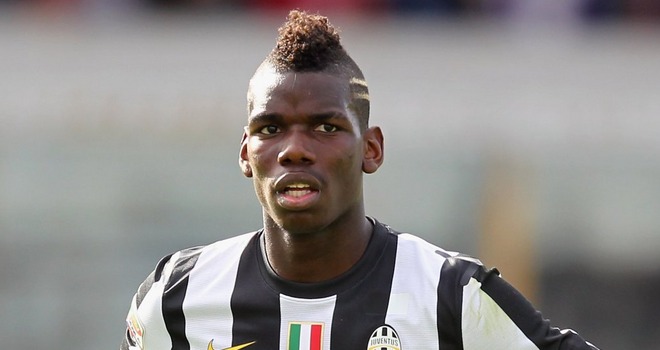 Manchester United have opened discussions with Juventus for Paul Pogba
Manchester United have opened discussions with Juventus over the possible transfer of French international and central midfielder Paul Pogba, according to today's edition of L'Équipe.
Juventus have no intention of selling for anything less than €100m, but there seems to be some desire on the behalf of Mino Raiola to create a mini-monopoly at Manchester United this summer, and Pogba would be a crucial part of that.
The French newspaper claims that Mourinho's plan is to play a 4-3-3 next season, with Pogba and Rooney in the centre of midfield, Zlatan Ibrahimovic up front, with Martial and Mkhitarian on either side.
It is also interestingly their understanding that Paul Pogba has always intended to return to Manchester United as part of his career plan.
However, the fact that the English side is currently not in the Champions League could affect Paul Pogba's decision-making.
Ed Woodward is due to meet with Juventus next week for more discussions about a possible transfer and could even make the first offer for the player. Mourinho already wanted Pogba very badly last summer at Chelsea.