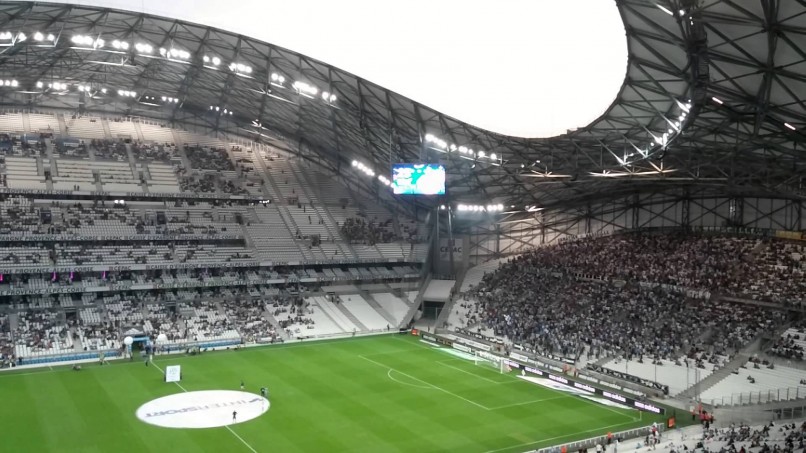 Marseille's summer transfer window: Like no other
It's fair to say that no European club endured a transfer window quite like OM this summer. For starters, it was known well in advance that the team would be undergoing a significant makeover at the conclusion of the 2015 window.
With the club's president already publicly calculating the market value of players like Michy Batshuayi and Benjamin Mendy, the astounding number of loan signings made last summer and the growing resignation of the club losing stalwarts in Steve Mandanda & Nicolas N'Koulou, you could forgive a bit of pessimism.
Yet, fast forward to September 1, have Marseille salvaged a squad from their dealings in the market? A staggering 12 signings were made to counter the haemorrhaging of quality suffered during a long summer.
Austerity once again was the way forward, imposed by a stubborn Margarita Louis-Dreyfus who reaffirmed her unwavering commitment to not spending a further penny on the ailing side.
First, the departures. Those with sizeable market value were quickly auctioned off to the crème de la crème of European football to cover OM's gaping budget deficit. It too had to be cleared before June 30 to avoid a penalty sanction from French football's financial watchdog.
Headed by Michy Batshuayi's €40m move across the Channel to Chelsea, OM also sought to sell Benjamin Mendy (€15m, Monaco) and Georges-Kevin Nkoudou (€13m Tottenham) to put itself back into the black.
The bleeding wouldn't stop there. The club's wage bill was also a cause for concern. To restructure the finances ahead of an impending takeover, it was imperative to get the high earners off the wage bill.
Thus, the likes of Brice Djadjedje & Abdelaziz Barrada – important players over the last two seasons, were quickly sold off at the first hint of interest.
Never mind getting decent transfer fees. Alaixys Romao & N'Koulou simply saw their contracts end and were free to engage with clubs elsewhere.
Added to the loan departures, in less than a month following the Coupe de France final, Marseille would see the spine of their first team squad reduced to almost nothing.
To make matters worse (or better…?), president Vincent Labrune was also given his marching orders after completing the firesale. A final lamentable act to close four years of mismanagement & mediocrity.
You could forgive incoming president Gianluigi Ciccolunghi & sporting director Gunter Jacob at baulking at the size of the task that awaited them. Still, under strict orders, OM was forced to shop around Europe for cheap talent and loan deals.
There was no transfer budget. The transfer activity strangely resembled the act of putting together a once valuable ornament with cheap glue & sellotape – praying it would hold for the next 11 months.
In came the free deals & loan signings to bolster the squad. In Henri Bedimo (ex-Lyon), OM acquired a vastly experienced left-back & former Ligue 1 champion. A proverbial steal given the circumstances. Tomas Hubocan, who arrived after a commendable Euro 2016 with Slovakia also proved a welcome addition.
Bafetimbi Gomis, maligned at Swansea also would prove a masterstroke. With vast Ligue 1 experience, it is hoped he can replicate his form in France to lead OM up the table.
Florian Thauvin, who spent this calendar year already at OM also signed on once more. Recognising a move to Newcastle was a mistake, many OM fans are happy at seeing a familiar face once more. In the last few games of the previous campaign, he was undoubtedly the side's best player, helping the team to the Coupe de France final.
Frank Passi's preference for young creative players was also recognised. Zinedine Machach, a Marseillais from Toulouse was acquired. In his early outings, he has looked assuringly formidable & could ultimately prove to be a shrewd signing.
Likewise, Saif-Eddine Khaoui from Ligue 2 side Tours. Also, OM have sought to replace Michy Batshuayi as best they could – signing his little brother Aaron Leya Iseka from Anderlecht. If the 'petit-frére' can have half the impact as his sibling, OM could well have another weapon in their arsenal.
On deadline day, the experience of Rod Fanni, who ended a four-year stint at OM in 2015 was re-signed to provide cover to Hiroki Sakai at right-back. Clinton Njie was loaned from Tottenham, another player with Ligue 1 experience and some attacking potential.
Meanwhile, William Vainqueur from AS Roma became the final piece of the jigsaw, adding steel to a midfield that was long light in number, and short in quality.
OM would also keep Lassana Diarra, newly elected captain of the squad. The France international enjoyed a fantastic season in 2015-16, but with a heavy €10m fine looming over him, he has sought a move abroad and a bigger salary.
At the time of writing, he remains at the Stade Velodrome. Though with the UAE market closing in mid-October, 'Lass' could very well depart.
So what to make of another haphazard transfer window? A staggering 12 players came through the doors at Marseille this summer.
It will take time to incorporate the players into the squad, to conform them to Passi's playing style and for them to gel. It is not the best preparation for an important season for the club ahead of a takeover.
But maybe Vincent Labrune and Gunter Jacob will go down in history as having done an excellent job, given the circumstances.
But have OM at the very least made the best out of a bad situation? On paper, it definitely looks like something has been salvaged to ensure OM fight for a top six finish.
However, I said that last season too after losing Andre Ayew, Dimitri Payet & Andre-Pierre Gignac.
And OM would finish in 13th place.