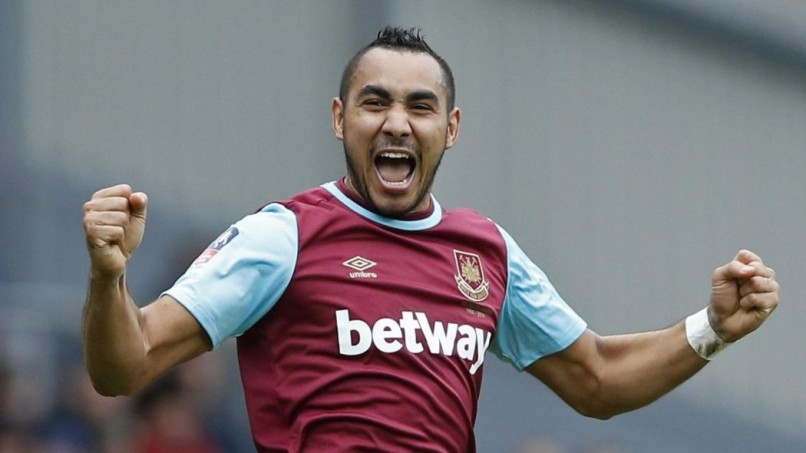 The Top 2 Frenchmen in the Premier League in 2015/16
Jeffrey Gamby Boulger looks at the two most impressive Frenchmen in the Premier League in 2015/16
Dimitri Payet
Occasionally, a player has all the necessary attributes to become a world-class player, but for a number of reasons their potential is never realised. Their career either stalls disappointingly, or disappears into mediocrity completely.
The game is littered with the skeletons of players who once threatened to blossom into the next megastar, only for their careers to nosedive into obscurity.
Sometimes the decision is taken out of their hands, and the most promising of talents will have their career left in tatters by injuries, the cruellest of fates for any professional footballer.
Sometimes however, a player simply grows stale and needs a change of scenery to reignite their career and help them belatedly fulfil the potential they once had; and one such example is West Ham's Dimitri Payet.
The maverick Frenchman was a somewhat decisive figure in France for being a player of great potential but sadly inconsistent substance, and was welcomed to Upton Park as a relatively unknown quantity to those unfamiliar with Ligue 1.
All that has changed now however, and a series of eye-catching displays, aesthetically heart-warming goals and brilliant individual performances has left fans growing accustom to seeing the former Lille player gracing the Premier League and making magic happen for the world to see.
Indeed, Payet has been one of West Ham's most notable catalysts this season, instigating the renaissance under Slaven Bilić that has seen them reconnect with the sort of attacking style that West Ham fans have always craved.
The Frenchman's poise, grace and intelligence has endeared him to the Premier League, and his form has been a poignant component in West Ham's attacking brand of football.
One of the biggest criticisms aimed at Payet during his time in France was that despite having an undisputed talent, a genuine feel for the ball and a footballing intelligence, he just wasn't consistent or indeed effective enough on the biggest stage, despite his impressive goals and assists ratios. It was always felt that he lacked either the consistency, or utmost quality, to move into the upper echelons of world class talent.
And yet, with his superb vision, passing skills, quick thinking and of course, his now trademark free kicks lifting crowds to their feet, Payet has succeeded to blossom in what is the prime of his career in his new home, becoming the new cult hero of Upton Park in the process.
With an average rating this season of 7.74, Payet is actually statistically rated as the highest performing Frenchman in the Premier League this season, second only overall to Leicester's Riyad Mahrez.
He ended the season with an impressive tally of 9 goals and 12 assists to continue his personal record of having a combined total of double figures for goals and assists in each of his top flight campaigns; a remarkable and underrated achievement.
He has also collected an impressive 5 Man of the Match awards during his maiden season in England, as well as being nominated for the PFA player of the Year award, missing out to eventual winner Riyad Mahrez. He was however inducted into the PFA Team of the Year, as well as receiving the West Ham Player of the Year award.
It certainly appears then that Payet has found himself a new home away from home, and has been able to produce the kind of ability his critics always knew he was capable of. And with highlights that include netting a stunning free-kick from 35 yards in a 1-1 draw at Old Trafford against Manchester United in their FA Cup quarter final, as well as equalizing with another sensational curling free-kick in a 3–1 comeback win against Bournemouth in January, Payet has also been able to establish himself as arguably the league's most deadly set piece specialist.
Under the spell of the virtuoso Frenchman, West Ham were able to re-establish the kind of attacking verve and vigour that has deserted them in recent years, as Payet was at the forefront of their new brand of football under Slaven Bilić.
And after such an impressive domestic season, West Ham fans will hope that the man they previously knew nothing about, will continue to light up the Premier League for many games to come.
N'Golo Kanté
At the start of the season, there were few certainties in a league that often serves up the greatest of surprises. However, Leicester being crowned League Champions was something even the most fanatical of supporters would have scoffed at.
It is a magnificent achievement unlikely to ever be seen again as the riches of the Premier League reach unprecedented new heights, and an influx of some of the greatest managerial talents of their generation make their way to English shores for the new season. But within this frenetic and tantalizingly unpredictable footballing landscape, there is one thing that is as certain as anything.
Quite simply, N'Golo Kanté is the undisputed top performing Frenchman in the Premier League this season.
The former Caen midfielder has been universally praised for his pivotal role in Leicester's stunning league triumph, and was duly nominated for the PFA Player of the Season Award as well as being included in the Premier League Team of the Season. Suffice to say, Kanté has been nothing short of a revelation this season.
Signed for a mere £5.6 million, the little Frenchman has formed the basis of Leicester's title winning triumvirate ahead of Jamie Vardy and PFA Player of the Year Riyad Mahrez.
While Payet has taken the headlines for his spectacular goals and sheer statistics, Kanté has been the unheralded lynchpin in Leicester's spectacular title charge, and his partnership with fellow defensive midfielder Danny Drinkwater has created one of the most formidable midfield combinations for many years.
With an astonishing capacity to break up play, hurdle challenges and intercept possession without the caveat of giving away needless fouls, Kanté strikes a startling resemblance with his boundless energy to PSG's own 'Duracell Bunny' – Blaise Matuidi.
Payet might have taken the plaudits this season for his graceful and glorious attacking prowess for West Ham, but it is Kanté who has performed with the critical acclaim this season, and was arguably the more important player in relation to his side's success.
In a broader context, despite his enormous impact could West Ham have finished their season in the same vein without Payet? Possibly. But could Leicester have won the league without Kanté? Surely not, such has been his influence this season.
A common phrase among the most ardent football fans is that you don't notice how important a player is until he isn't there; the fact that Kanté has subsequently been an omnipresent driving force for his side this season as they managed to magnificently clinch their maiden Premier League title, at a canter it turns out, therefore speaks volumes for the influence he has given to his team.
And when one remembers this was also his debut season in England's top flight, his level of performances and overall contribution to a team cannot be understated or praised highly enough.
Indeed, as just reward for his sumptuous rise this season, Kanté was unsurprisingly handed his debut for Les blues earlier in the campaign, scoring his first international goal, and now finds himself in the final 23 man squad for EURO 2016.
According to Whoscored.com he is also in the top 6 performing players this season across the league, with an average rating of 7.61.
The Frenchman may not possess much of a goal threat, but his qualities are much more holistic; his all-round contribution to his teammates makes up for what he lacks offensively.
Certainly, his box-to-box performances are often the template with which his attacking teammates thrive on, allowing them to express themselves and it is one reason Leicester have performed so well this season.
And with an average pass completion rate of an impressive 81.6%, it is clear Kanté has all the necessary attributes to cement himself as a fine midfield player for years to come – a gem in the making that just needed the exposure of the Premier League to allow his talents to shine on the global stage.
When one analyses just how far Kanté has evolved this season, one could argue such a rapid improvement under such bespoke circumstances may never be seen again.
The fact that he was beaten in this respect by his fellow teammate Riyad Mahrez only highlights why the 2015/16 season was almost certainly the most spectacular in Premier League history. And it is the wonderful talent of players like Kanté we have to thank for it.