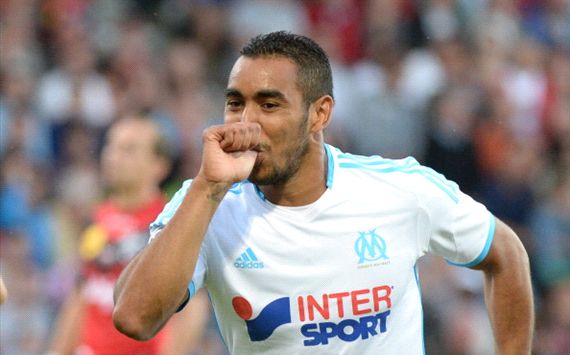 THE VERDICT | A response to Paul Merson on Dimitri Payet
This week, you may have seen some damning comments from Sky Sports pundit Paul Merson on West Ham United and French international Dimitri Payet.
The former Arsenal man said that Payet had "not looked interested" against Manchester United in midweek, accusing him of seeking a move away when he should "knuckle down and help West Ham".
It's hard to disagree, Payet has not been the shining light he was last season in a West Ham side struggling dramatically in the Premier League. Lacking the talent around him and with seemingly everyone in that team off the pace, it is right to call an important player out for not doing more to pull his side away from danger.
However, those are not the quotes that we take issue with today. Instead, let's look at some of the other things that Merson said:
"If it wasn't for West Ham nobody would have ever heard of Payet – he wouldn't even be playing for France."
"He owes West Ham, who took a big chance on him and got him out of French football. West Ham made him a superstar."
Sorry, what?
If that's the case, thank god that Real Madrid got Gareth Bale out of English football, if it wasn't for them then no-one would have heard of the Welshman.
Sounds absurd, right? That's because it is.
Now it's not right to call out Merson for not watching French football, he has a job that involves watching the Premier League on a regular basis and that's where he will be pulling most of his knowledge from. However, in this modern age, many would have known about Payet before he joined West Ham.
The fact that he created 16 assists and seven goals in his final year with Marseille should have been a starting point. That kind of form would have anyone in the discussion for the national side, with the only person keeping him out of the squad at that point was Didier Deschamps.
Had it not been for an exceptional season from Alexandre Lacazette, a man who has so far resisted the allure of the Premier League but is well-known across Europe, he would have been Ligue 1's Player of the Year. A tribute passed down to numerous talents that have since moved on to England, such as Didier Drogba, Michael Essien, Eden Hazard and Zlatan Ibrahimovic.
Then there is the fact that he owes West Ham United for making him a superstar, which is absolute insanity. Even Hammers fans will not argue that he made them a better football team last season, his nine goals and 12 assists lifted them to the next level rather than the stature of the club, which shouldn't be disputed as being great in its own right.
That call also denounces a team like Olympique de Marseille, the biggest club in France in terms of fan support. They have had years of success nationally and in Europe, although currently in a transitional period, it is a strong club that players like Chris Waddle and Jean-Pierre Papin were proud to represent.
And just look at the list of players that have come from there to England. The aforementioned Payet and Drogba, Gabriel Heinze, Steve Mandanda, Andre Ayew, Cezar Azpillicueta and Samir Nasri just to name a few from one club who have impacted English football in a positive way.
West Ham fans may feel he deserves partial blame, even with five assists and a goal to his name, but he is not the only one at fault. Only seven players have scored all season, two being defenders, with Michael Antonio and Manuel Lanzini the only two with more than one goal to their name.
Payet is still averaging 3.9 key passes per game which all just shows how goal-shy their strikeforce has become. Add to that the second-worst defence so far this campaign and there are obvious reasons as to why they have been a disaster this season.
With the widening scope of the youth for football, from recognisable names brought from FIFA video games or Football Manager, to the popularity of the European Football Show on BT Sport to the followings that sites like ours or others for other nations provide, his view is clearly old-fashioned and narrow sighted.
Luckily, it's something that a slowly growing, more knowledgeable audience would not have agreed with. The days of a player needing to prove himself on a cold December night in Stoke are over.
Then again, why we listen to the opinion of a person who can't even be bothered to learn how to pronounce player's names, I will never know.